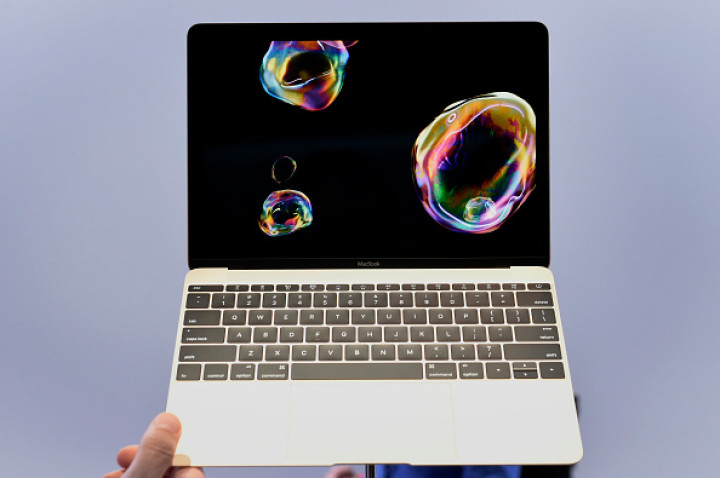 Apple's recently discovered patent hints that the next generation Macbooks could possibly spell the end of traditional keyboards. The patent features a Mac with a completely flat, touchscreen keypad instead of a traditional keyboard.
The patent, dubbed "Zero Travel Input Structure", has been slotted by Apply under "configurable force-sensitive input structure for electronic devices". The patent proposes using haptic feedback technology to let users know which key has been hit. The technology is capable of sensing finger movements on a surface and can be used as an alert and feedback feature for users.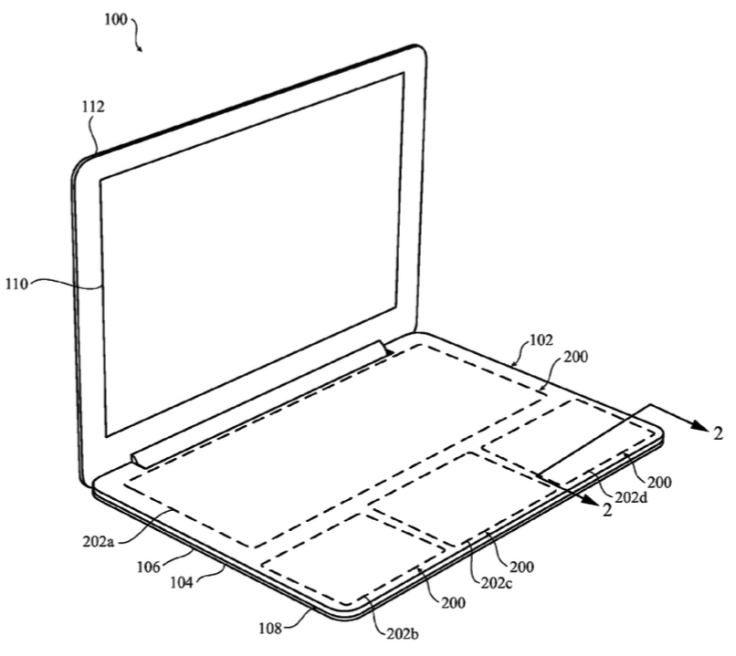 Apple's patent features a diagram that displays the keyboard of a laptop replaced by a flat space. At the bottom of the flat screen is a traditional trackpad, which has replaced the traditional mouse in laptops and "micro-perforations" on the touchscreen-like surface suggests a backlight to provide the user with an outline of specific keys on the flat surface.
Eliminating the traditional keyboard from Macbooks means Apple can create even slimmer laptops. Apple has already experimented with touchscreen technology in its latest iPhone 6 and 6S models. The 3D touch technology comes with the ability of providing users with immersive features depending on the pressure of the user's touch on the iPhone's touchscreen. The next generation Macbooks, if switched to a completely touchscreen pad, could also come with similar features.
The patent also means that future Macbooks could integrate touchscreen type apps like Swiftkey, which in turn could also transform the flat keyboard into a highly customisable and flexible device. However, publishing a patent does not necessarily mean Apple's next batch of Macbooks would come with the new features listed in the patent. It may be a while before Macbooks sans keyboards arrive at the market. However, the patent indicates the beginning of the end for the traditional keyboard.