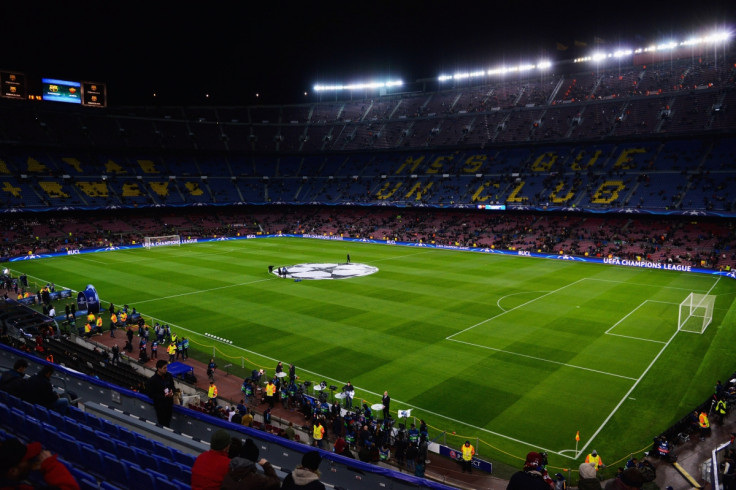 1 April – the day that sneaky pranksters relish and newsrooms across the land treat with wary disdain. Plenty of elaborate jokes were tried and failed once again this year, although it appears that people are becoming much harder to fool in this 24/7 digital media landscape. IBTimes UK runs through the best and worst attempts from across the world of sport....
One of the most committed japes came from the website of Spanish sports daily Diario AS, who tried to convince their readers that both Barcelona and Real Madrid were set to launch cricket teams ahead of Saturday's eagerly anticipated El Clasico derby at the Nou Camp.
"The exhilarating thud of leather on willow...at the football cathedrals of the Bernabéu and the Camp Nou," their amusing story read. "Attracted by huge global audiences for cricket, club bosses at Real Madrid and Barcelona are planning to launch professional cricket teams "in the near future", according to a source close to AS, though they are yet to decide in which competition their XIs would play."
Cricket does not enjoy much popularity in Spain, but the idea might not have seemed so ludicrous at first glance given that both Barca and Real are represented in a multitude of sports including basketball and handball. The ruse was truly given away, however, when they claimed that it was the respective first-team football squads that would compete in the first "Cricket Clasicos" this summer. Lionel Messi was said to love batting, although arch-rival Cristiano Ronaldo supposedly had trouble learning the etiquette. Marcelo's failure to understand the term "googly" and the La Liga leaders' outright refusal to wear white only complicated matters further.
Premier League outfit Southampton developed an initially believable trick suggesting that they had decided to modernise the 20-year old club badge after a number of meetings with focus groups over the last 12 months. An official press release, statement and video that carried quotes from chief executive Gareth Rogers seemed genuine enough, although the whole thing totally fell apart when you saw that the design merely featured their current crest with an added saint emoji.
Another not so believable story came from England Rugby and the RFU, who claimed that Twickenham had been transformed into a cabbage patch ahead of the HSBC World Rugby Sevens finale in May.
"We are absolutely delighted to honour the ground's triumphant parentage," head groundsman Keith Kent apparently said. "The turf has been meticulously cultivated and now we are able to offer the same rigorous attention to Twickenham's initial produce in preparation for the Feast of Rugby at the HSBC London Sevens in May. It is a heartfelt tribute to the journey from field to glorious cathedral of rugby."
Rio Ferdinand had similarly limited success in trying to convince his 6.84m Twitter followers that he had signed a contract to succeed Louis van Gaal as Manchester United manager this summer.
A retractable sunroof at the Emirates Stadium, anyone? I thought not.
The less said about Bayern Munich's basketball team claiming they had signed soon-to-be free agent Paris Saint-Germain striker Zlatan Ibrahimovic the better.