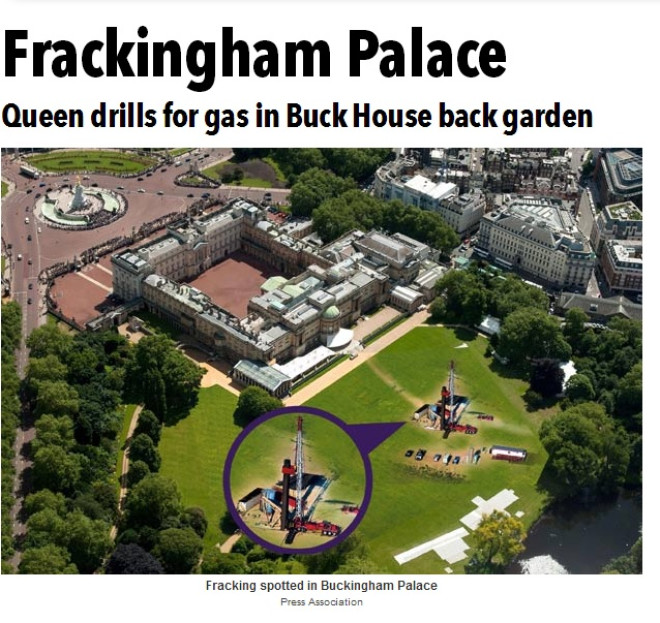 Fracking at Buckingham Palace, Alex Salmond adorning pound coins and One Direction banned from North Korea, it can only mean one thing: April Fools day.
In what has become a media tradition, some of the nation's biggest issues - as well as some smaller ones too - have been lampooned by publications.
Some - including the The Sun's 'exclusive' that fracking was to commence at the lawns of Buckingham Palace - were more obvious to spot than others.
Here are some that caught IBTimes UK's eye this morning:
ITV's Daybreak came up with this well-hatched story about chickens that have been laying square eggs.
Scottish independence was a familiar theme throughout publications' attempts to fool the public. The Independent took on a more sabre-rattling approach, claiming UN peacekeepers would be on hand if the Scots voted for independence.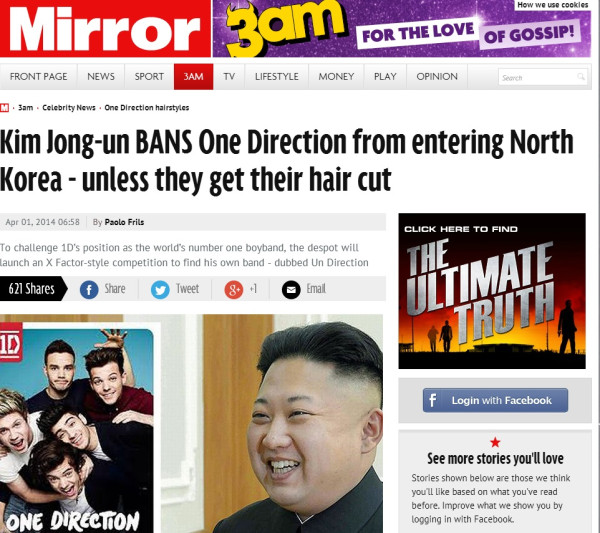 Following on from last week's story that North Korean students have been forced to have their hair cut like leader Kim Jong-un, The Mirror claimed One Direction must do likewise if they ever wanted to enter the country.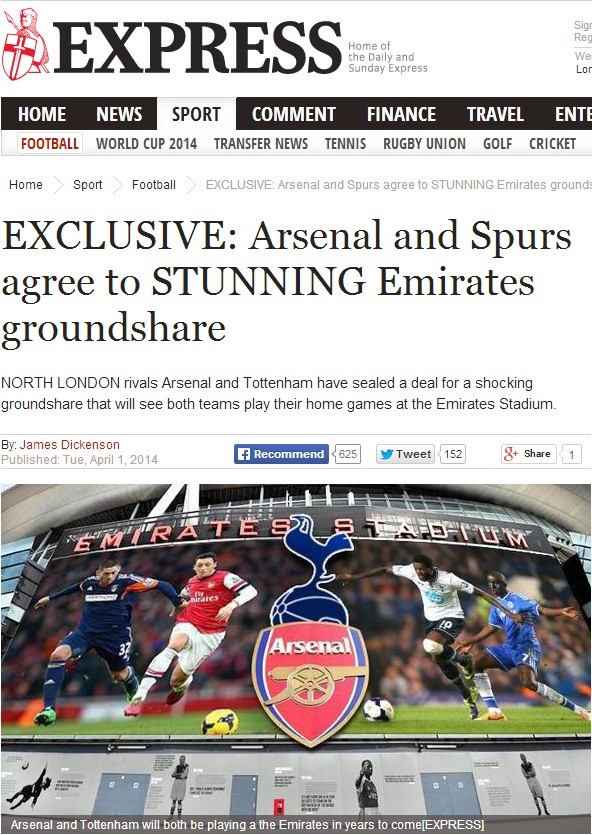 Arsenal and Tottenham Hotspur fans awoke to the news that the two north London rivals would be sharing the Gunners' Emirates Stadium.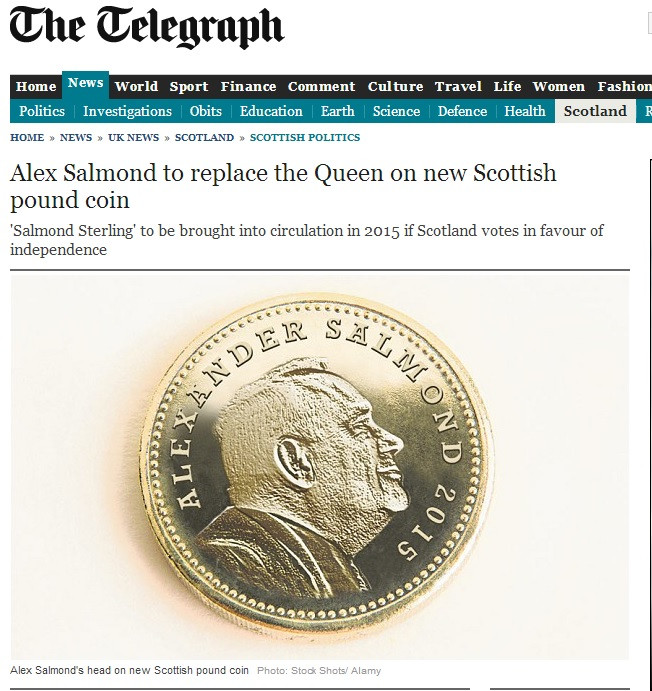 The Telegraph may have committed the ultimate act of treachery - depending on your view of Scottish independence - replacing the Queen with Alex Salmond on a pound coin.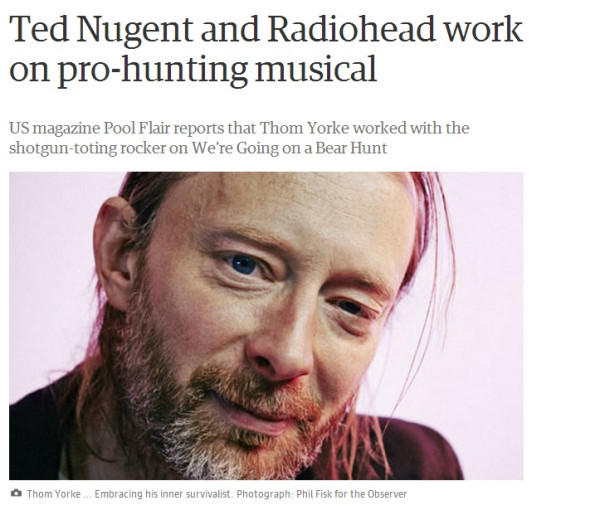 Radiohead front man, and known liberal, Thom Yorke was set to join US right-wing gun nut Ted Nugent for a pro-hunting musical, scooped The Guardian.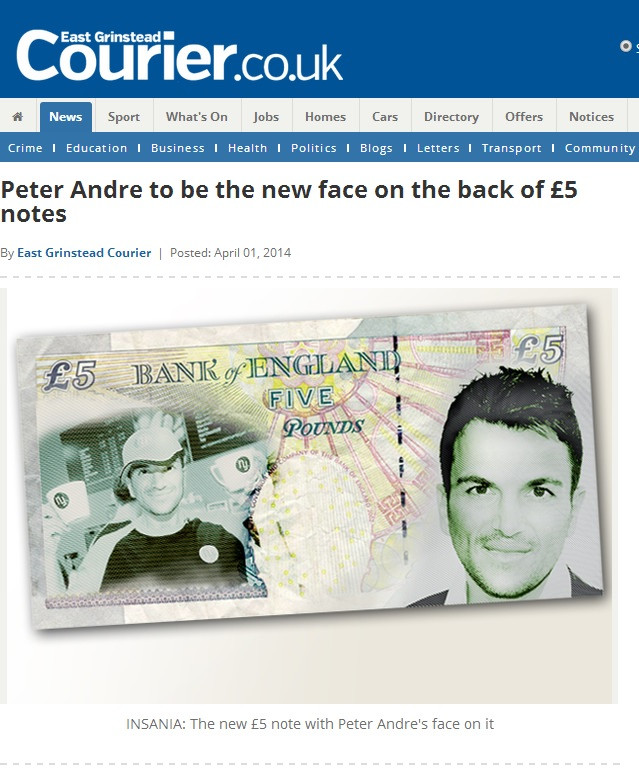 Local titles got in on the act as well, and the East Grinstead Courier's banishment of Elizabeth Fry would have no doubt raised some feminist eye brows - not to mention the pop star's.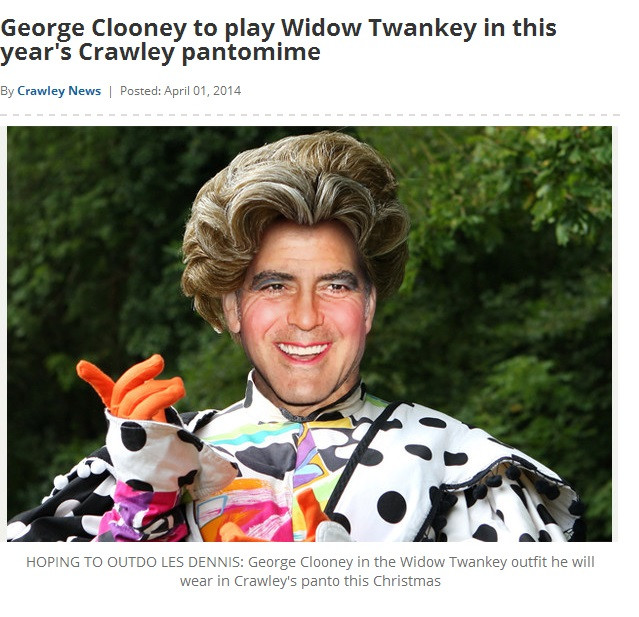 West Sussex town Crawley seemed to have secured a coup in securing the services of Oscar-winner George Clooney for its annaul panto.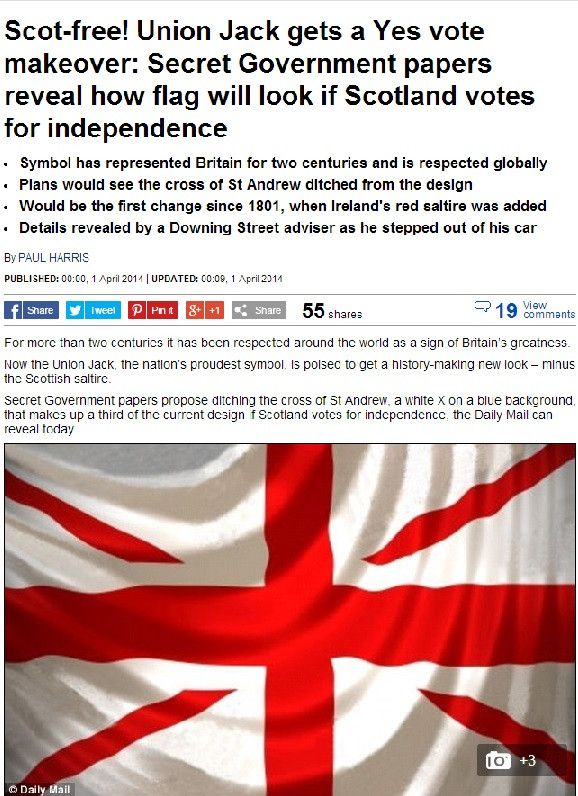 The Daily Mail revealed how Government papers said the Union Jack would undergo a makeover if Scotland voted yes in its independence referendum.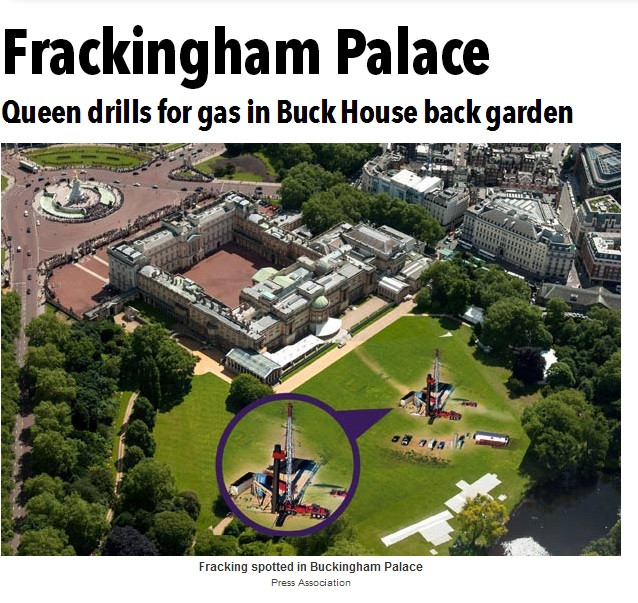 The Sun's exclusive that Buckingham Palace was going to become a fracking site was quickly pointed out as an imposter.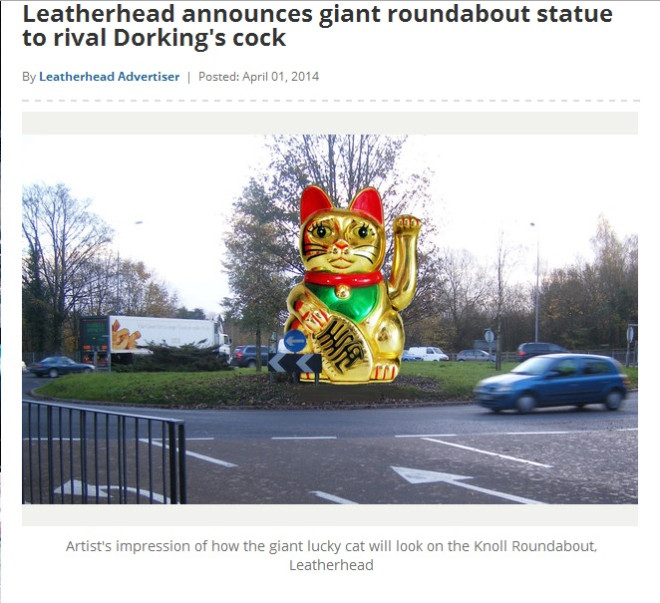 The Dorking and Leatherhead Advertiser mocked up an image showing how one of the town's roundabouts could look if plans for a "20ft Chinese-style lucky cat" got the go-ahead.