Missing April Jones: Mark Bridger Due in Court Over Murder Charge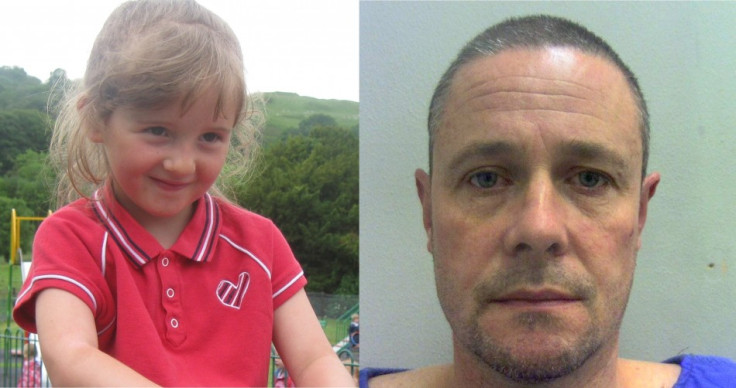 Mark Bridger is to appear in Aberystwyth Magistrates Court today charge of murdering missing five-year-old April Jones.
The 46-year-old former lifeguardwas arrested a day after April went missing in the mid-Wales town of Machynlleth on 1 October, has been charged with abduction, murder and attempting to pervert the course of justice.
"Having carried out a detailed review of the evidence provided so far by Dyfed-Powys Police, my conclusion is that there is sufficient evidence to charge Mark Bridger with the murder of April Jones and that it is in the public interest to do so," said the District Crown Prosecutor Iwan Jenkins.
"I have also concluded that there is sufficient evidence to charge the defendant with attempting to pervert the course of justice and child abduction. Accordingly, I have authorised Dyfed-Powys Police to charge him with these offences and he will appear here at Aberystwyth Magistrates' Court on Monday morning."
The mountain rescue team which has been looking for April on the peaks around Machynlleth has been forced to scale back its search due to other commitments.
Search co-ordinator Roland Layland said: "The areas and searches are more suited to the police teams than they are to mountain rescue teams. We have covered a huge area but unfortunately not been successful."
Layland promised to help the police officials who will be involved in the operation. Around 18 teams comprising of 100 police officials are to continue the search.
In a show of solidarity with the missing girl and her family, nearly 700 people attended a special church service at St Peters Church in Machynlleth over the weekend.
"The realisation is coming on since yesterday when we heard murder - that has hit home," said Reverend Kathleen Rogers.
© Copyright IBTimes 2023. All rights reserved.