Archduke Joseph Diamond to Be Auctioned For Over $15m
World's most famous and desirable diamond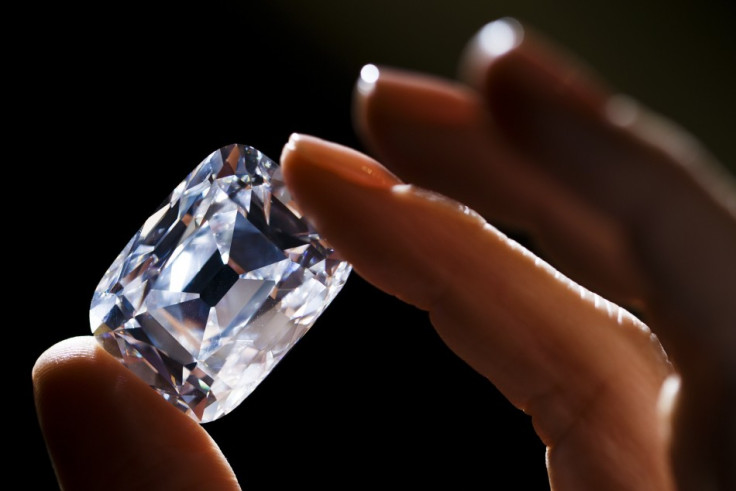 The legendary Archduke Joseph diamond is to be auctioned in Geneva on 13 November and is expected to fetch more than $15m (£9.44m).
The 76-carat diamond is of perfect D colour and internally flawless, according to auction house Christie's. Its origin is traced back to the ancient Golconda mines in South Central India, which is famous for the world's most coveted historical diamonds. These include the Dresden green, the blue Hope, the Koh-i-Noor in the Royal Collection at the Tower of London and the Regent, the centrepiece of the French Crown Jewels.
The Golconda diamonds are known for their soft, watery and pure whiteness, which creates the impression that light passes through the stone unhindered.
The colossal Archduke Joseph is the largest Golconda diamond recorded in history, according to Rahul Kadakia, Christie's head of jewellery for the Americas and Switzerland.
"Its impressive size and superb quality, combined with its Golconda origin and historical Habsburg provenance make it one of the world's most famous and desirable diamonds to appear at auction," Christie's said in on its website.
It is named after one of its former owners, Archduke Joseph August of Austria, the highest ranking official in the Kingdom of Hungary during the 19th century. Very little is known about the history of the diamond, and it is believed that Archduke Joseph August passed the diamond on to his son, Archduke Joseph Francis.
In 1933, the diamond was deposited in the vault of the Hungarian General Credit Bank, according to records. Three years later, it was sold to an anonymous buyer, who deposited it in a safe during World War II. In 1961, the diamond was seen at an auction in London, and subsequently it was sold for $6.48m (£4.08m) at Christie's Geneva in November 1993.
The expected price for the diamond, however, is not a record. The Wittelsbach Diamond, a 17th century cushion-shaped deep greyish-blue diamond, was sold for $24.3m (£15.29m) in 2008 at Christie's in London. A 25-carat pink diamond received more than $46m (£28.94m) at Sotheby's in Geneva in 2010, while Hollywood star Elizabeth Taylor's 33-carat diamond ring fetched $8.8m (£5.54m) in December 2011.
© Copyright IBTimes 2023. All rights reserved.