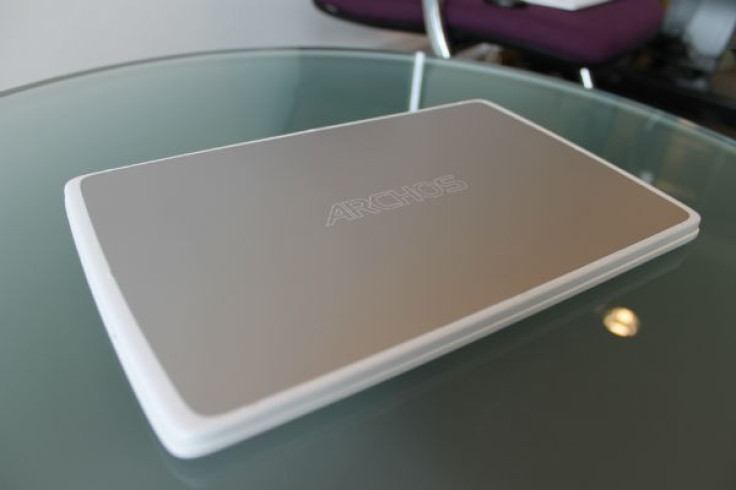 Key Features
10.1in MVA screen (1280 x 800)
Dual-core 1.5GHz OMAP processor
Integrated cover and keyboard dock
16GB storage
Android 4.0 (Ice Cream Sandwich)
Price: £299
Availability: mid-September
Introduction
First came the Asus Transformer range. Then Microsoft got into the game with the Surface tablets. And now Archos is trying to get in on the action with the launch of its Archos 101 XS.
I am of course speaking of tablets with integrated keyboard docks/covers. The Asus Transformer range was the first to try and recreate a laptop experience with a tablet and Microsoft will be hoping to do the same when it launches the Surface tablets with the Touch Cover in October.
The Archos 101 XS, which I got a preview of this week, will come with a Coverboard, a 5mm thin cover which magnetically attaches to the Android tablet and protects the screen as well as converting into a magnetic dock with integrated keyboard.
At £299 it is pricing itself at £100 cheaper than a comparable iPad but almost twice the price of the Nexus 7.
Archos 101 XS: Design and Build Quality
When you first see the Archos 101 XS (XS stands for 'extra slim' by the way) it is hard to tell just what it is. The Coverboard hides the 10.1in screen and all you see is an aluminium cover with white plastic surround.
Slide, peel or twist the cover off and you'll reveal what looks very much like the recently launched Galaxy Note 10.1 from Samsung. Like the Samsung tablet, the Archos has a 10.1in screen, surrounded by a mixture of plastic and (unlike the Note) aluminium.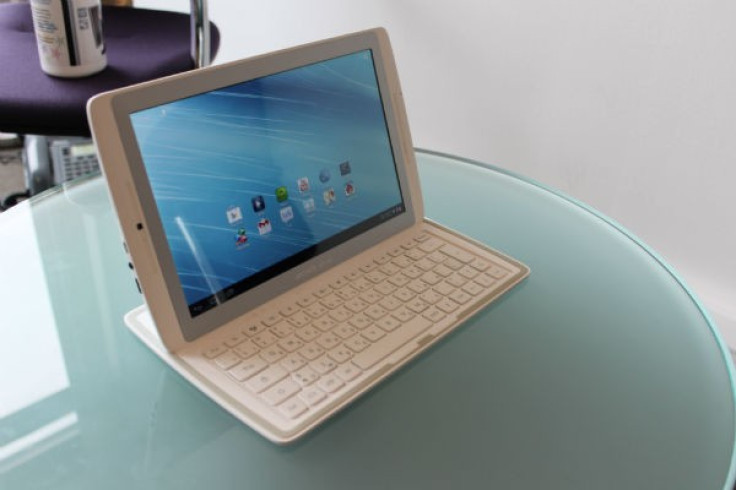 Archos is playing up the thinness of the tablet and on its own it measures just 8mm thick (the iPad is 9.4mm) and even with the Coverboard in place, it only comes in at 13mm. This is 1mm more than an iPad 3 with Smart Cover attached, and a whole 1cm thinner than the Asus Transformer Prime 300 with its dock attached.
Archos has done a great job of making the combination this thin. It told me that 5mm is the thinnest you can make a keyboard while maintaining that sensation of using a keyboard - hinting that Microsoft's Touch Cover solution, which is only 3mm thick, simply won't work.
The keyboard is certainly usable, and contains a number of Android-specific shortcuts, which is vital for navigating around the touch-enabled interface. I'll need more time to assess if its usable on a longer basis, but I have my doubts.
The Coverboard is also a dock, which keeps the tablet in place using magnets, which guide it into the correct position. When docked, I was able to pick up the tablet and keep the keyboard attached showing the connection is pretty sturdy.
You do need to manually pull up a kickstand (which is also magnetic) and I found this to be somewhat awkward at times.
The tablet didn't feel terrible well-built. There was no feeling of the premium you get from the iPad or indeed the extremely well-built Nexus 7. I should point out however the 101 XS I was using was a pre-production sample so these issues may be ironed out somewhat before shipping.
Archos 101 XS: Connectivity and hardware
In terms of connectivity, the Archos 101 XS comes with a decent array of ports. These include a microUSB port for charging and data transfer, mini HDMI for outputting HD video and audio to a large screen TV, a microSD card slot for expanding your storage (up to 64GB at the moment) as well as the expected headphone jack.
The connector on the bottom of the tablet, where it connects to the Coverboard, is proprietary, and is simply a redesigned USB port. The dock itself has another microUSB port on the rear to let you charge the tablet while docked.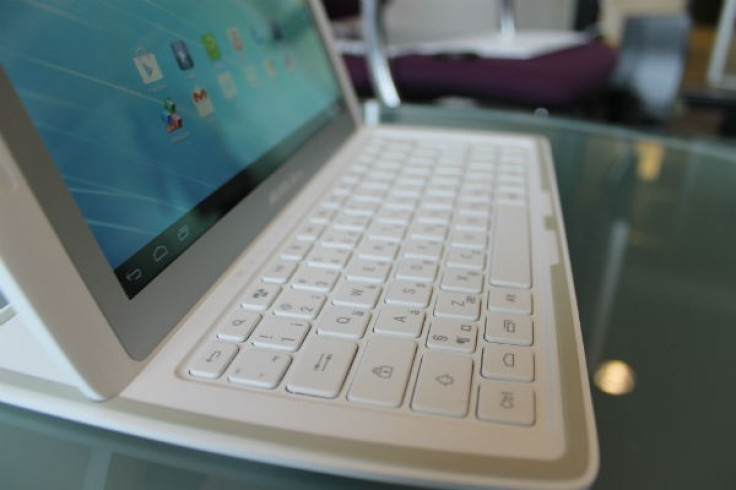 In terms of wireless connectivity, you've got the usual pair of Wi-Fi N and Bluetooth 4.0 with the added benefit of Wi-Fi Direct letting connect with other devices around your home, like TVs, PCs or file servers.
In terms of processor power, the Archos 101 XS comes with a Texas Instruments OMAP 4470 dual-core processor clocked a 1.5 GHz, which uses smart multicore technology to create up to ten cores making it more powerful than the quad-core Tegra 3 according to Archos, which has carried out its own benchmarks in conjunction with Anandtech.
The processor is paired with 1GB of RAM and there is only one option available in terms of storage at 16GB.
The brief time I had with the tablet showed it was able to handle anything I threw at it comfortably, though more stringent test will be required when we review it fully.
In terms of battery life, Archos claim 10 hours for everyday use, 36 hours of music playback only and 7 hours of video playback. Again we will need to check this during review.
Archos 101 XS: Screen and OS
The 10.1in screen has a resolution of 1280 x 800, which is very typical for the current crop of Android tablets, with only the Asus Transformer Infinity offering anything better (and of course the iPad's Retina Display).
The Archos 101 XS uses MVA LCD technology rather than the more popular IPS technology. MVA stands for Multi-domain Vertical Alignment and is known for wide viewing angles and high contrast, but at the cost of brightness and colour reproduction.
In my brief time with the tablet, it certainly looked to have very good viewing angles and the contrast in the Inception trailer I watched, which gets very dark at times, was excellent. The resolution is obviously not as high as some tablets and for some consumers this will be an issue.
The tablet runs Android 4.0 (Ice Cream Sandwich) which hasn't been touched by Archos. This is something I wish more manufacturers would do, but the likes of Samsung's TouchWiz and HTC's Sense have at least improved of late.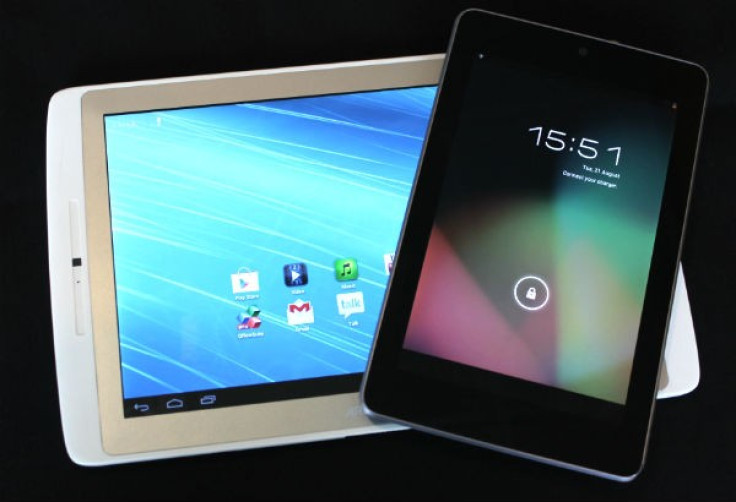 Navigating the OS is fast and responsive and Archos offers users the option of installing a number of apps when first launching the tablet. A full version of OfficeSuite Pro 6 for Android is included, which normally costs £9.60.
This is a good addition to any tablet looking to replace a laptop, offering something close to an MS Office experience on an Android tablet.
Another default app is Archos' own video player, built from the ground up in the company's Paris headquarters.
Archos has a rich history in media and it is using this to its advantage here. This video player, unlike most available on Android tablets, will play back pretty much any video codec you throw at it, according to Archos at least.
The interface is very nice and offers a carousel view of your films, along with importing film art, subtitles and basic information about the film, director and stars
Archos 101 XS: Price and availability
The Archos 101 XS will cost £299 when it goes on sale in the UK in mid-September. This is likely to be less than the cost of the Microsoft Surface tablets, though exact pricing for these has yet to be disclosed - with much wild speculation being carried out.
At first glance it offers pretty decent value, considering you get the dock and keyboard included for the price. I still have to be convinced that prolonged working on a keyboard of this type is possible - having given up on the Transformer Pad rather quickly.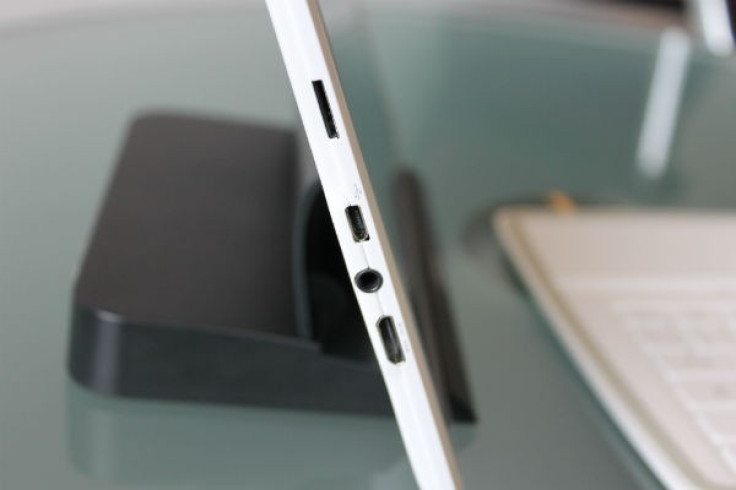 Archos will also launch 97in and 8in versions of the XS tablet (known unsurprisingly as the Archos 97 XS and the Archos 80 XS) later in the year, giving customers a choice but also possibly confusing them somewhat. No pricing for these tablets have been announced.
When queried about the possibility of a Windows 8 version, the Archos spokesman didn't rule it out, simply saying that for now it was launching its Android version of its Generation 10 tablets.
We will have a full review of the Archos 101 XS within the next month.
© Copyright IBTimes 2023. All rights reserved.