Archos has announced its first gaming tablet, dubbed the GamePad, which combines physical gaming controls with a full-fledged Android-powered tablet.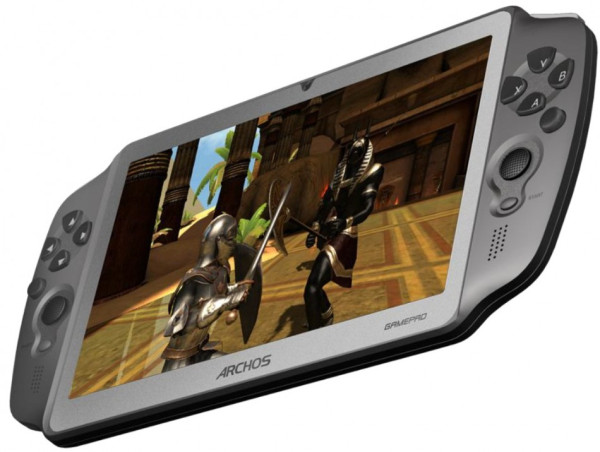 According to a company press release, gamers will not only get access to their favourite game titles, but also have access to e-mail, internet, apps and more through a hybrid gaming-tablet device.
Featuring a 7-inch capacitive screen with physical control buttons and analogue sticks, the Google-certified tablet provides full access to Google Play stores for downloading "tens of thousands" of games.
The GamePad is powered by a dual-core processor clocked at 1.5GHz. Possibly more importantly, this is paired with a Mali 400mp quad-core GPU, which Archos hope will provide decent graphics performance on the tablet.
"When Android 4.0, Ice Cream Sandwich, was first released they included game controller support within the framework and that is when we decided to build the GamePad," says Henri Crohas, ARCHOS Founder and CEO.
One of the main problems of combining physical controls with touchscreen-optimised games has been pairing the buttons and joypads to the right controls. Archos says it ahs solved this problem with its newly-patented technology called which it calls "automatic game recognition and mapping tools." Archos says this should ensure the GamePad has control compatibility with "every advanced Android game."
The tablet will be avialable by end of October and will cost less than £130.
Some leading Android developers have already started porting physical controller support to the Ice Cream Sandwich (ICS) platform, thereby bridging the technology gap between the hardware (physical controls of the GamePad) and the software (Android).
Many games did not originally support physical control mapping, which actually inspired Archos to develop their own mapping and game recognition tool for to pair a game's virtual controls to GamePad's physical control buttons.
"Thanks to the mapping and automatic game recognition systems included on the GamePad, we already have over a thousand android games compatible with the Archos GamePad's physical controls, including back catalogue titles that originally didn't include physical controls," concludes Crohas, in an official press statement announcing the launch of GamePad.
Archos has invited avid Android game developers and fans around the world to get in touch, and interested participants can chip in with their favourite Android games that need control mapping with the GamePad by contacting the device maker through e-mail: GamePad@archos.com.