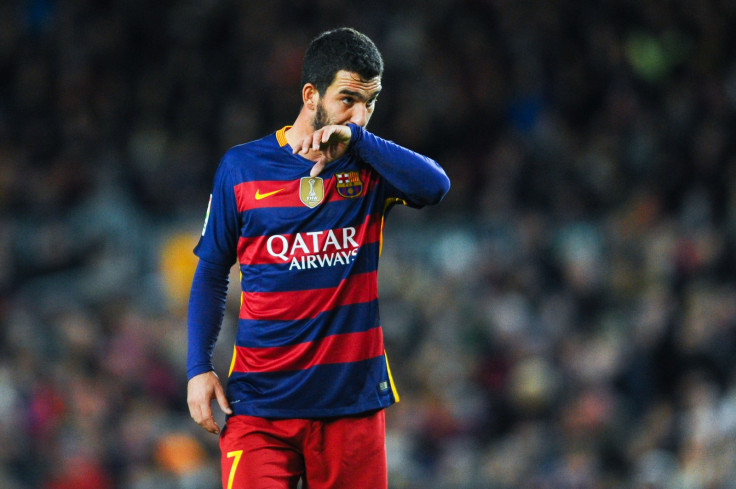 Arda Turan's disastrous spell at Barcelona had another unfortunate twist on Thursday (14 August) after it emerged the under-fire player 'liked' a picture celebrating Real Madrid's 11th Champions League triumph. The Turkish international has since been forced to explain his antics, claiming that his Twitter account had been hacked.
The 29-year-old versatile playmaker moved to Barcelona during last summer's transfer window in a deal worth €34m (£29.3m, $38m) plus add-ons after becoming one of Diego Simeone's bulwarks at Atletico Madrid. However, he failed to win the hearts of Catalan fans, missing the first part of the campaign due to the Fifa transfer embargo while struggling to make any impact in the second half of the season.
Many Barcelona fans and pundits scape-goated Turan after the club failed to win the Champions League title in the 2015-2016 campaign, with Real Madrid beating Atletico Madrid in the final to secure an 11th European crown.
All summer unconfirmed reports have claimed that Barcelona would be ready to part ways with the player only one year after his arrival. But Turan put himself under even more scrutiny on Thursday after his tacit approval of the Catalans' arch-rival's success. Turan's twitter 'like' was accompanied by an image of a Real Madrid shirt with the logo of the eleventh Champions League won by the club last year.
A screen shot of Turan's social media account quickly went viral with upset Barcelona fans subsequently attacking the player. But Turan has now explained the incident away as a misunderstanding, blaming it on a hack of his Twitter account.
"Two days ago, my account was hacked for a brief period," Turan wrote on his Twitter account. "During that period, one retweet was made and two photos were "liked" without my knowledge.
"I would like my statement regarding this issue to be taken into consideration. Best (wishes)."