Arsenal, Tottenham and Chelsea are set to embark on a three-way battle for Juventus striker Fernando Llorente in January, according to the Daily Mirror. The former Athletic Bilbao striker has fallen out of favour at the club and is willing to look elsewhere in order to secure first-team football.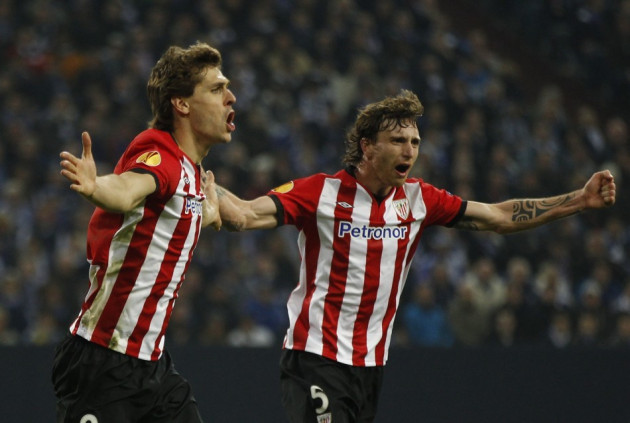 The Basque striker is currently third in the pecking order behind Carlos Tevez and Mirko Vucinic and Juventus are likely to attract bids in January. The three Premier League clubs interested are on the lookout for a striker and a move for the 28-year-old will go a long way in settling their crisis up front. The striker scored 17 goals with one assist in 24 starts in the 2011/12 La Liga season but has failed to live up to expectations since then. However, a move to a top club with regular first team football is likely to boost his morale.
The Gunners have only Olivier Giroud up front and an injury to him may spell a death knell for Arsenal's title chances this season. Tottenham have new boy Roberto Soldado to lead the lines but with Jermaine Defoe and Emmanuel Adebayor struggling for form, Andre Villas-Boas is looking for cover up front. Meanwhile, Chelsea have loaned out Romelu Lukaku to Everton and have brought in Samuel Eto'o while having had a failed bid for Wayne Rooney this summer. However, as was shown in their loss to Everton at Goodison Park, Jose Mourinho still needs a quality striker if they are to challenge for major trophies.
Meanwhile, the Gunners saw off Sunderland in a brilliant 3-1 win at the Stadium of Light, taking their tally of points to nine in the league and are currently top of the table on goal difference. Arsene Wenger was overjoyed by Mesut Ozil's display in his debut game where he made the crucial cross for Arsenal's first goal and could have had a couple more assists if not for Theo Walcott's profligacy.
"He was like the team. He had an outstanding first half and dropped physically in the second half. He was sick on Thursday night and I decided only today to play him. He had a stomach bug and didn't feel well. He dropped a bit physically in the second half but his first-half was outstanding," Wenger told www.arsenal.com.