Barcelona have played down rumours Lionel Messi could leave the Nou Camp, following reports linking him with a move to Chelsea. Club spokesman Josep Vives also defended a recent controversial campaign where the club supported the player over his prison sentence.
The 29-year-old has stated repeatedly that he would only leave the La Liga champions to move back to his homeland at his career's end. However, recent reports have suggest a switch could be forthcoming following two major blows to the player during this summer.
Firstly, the Barcelona aced announced his retirement from international football following Argentina's defeat in the Copa America final shootout against Chile. Then, he was hit with a 21-month prison sentence for tax fraud.
The Sun last week claimed that Chelsea were primed to take advantage of the situation, adding that Messi's father had recently met with Blues' owner Roman Abramovich on his superyacht regarding a big-money move that would smash the £100m barrier.
Marca and Cadena COPE both reported that the current Ballon d'Or was considering leaving the club, as he feels Barcelona had not given him the support he deserves during his current struggles.
However, the prestigious radio station added that Messi's plans would be to run down the rest of his contract at Barcelona before leaving as a free agent in the summer of 2018.
Messi's upset over Barcelona's lack of support would explain the recent controversial social media #TodosSomosLeoMessi. However, Vives has now indicated that neither the player nor his entourage have stated any desire to leave the Nou Camp.
"We are very quiet in that regard. Nobody has told us anything [about Messi's desire to leave Barcelona]. Obviously the player is hurt because a situation like this is hard, especially when you think that you are being unfairly treated. [But] we have not received any indication that he wants to leave the club when his contract ends in 2018," Vives said in a press conference, as quoted by AS.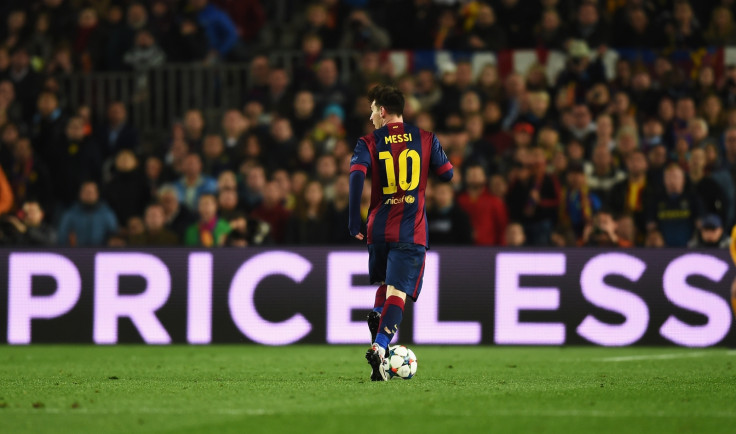 Vives also defended the #TodosSomosLeoMessi campaign after the club were criticised by some for condoning fraud.
Barcelona already issued an official statement to support the star last week and now insist they just wanted to highlight how the player has been unfairly treated.
"We want to condemn the unjust treatment that Leo Messi is receiving. This is how we feel and why we've done it. We are talking about a young man who joined us, who didn't know what to sign... these contracts have caused him these problems. He did everything through his advisers, who he trusts completely," stated Vives. "The player regulated his situation with the tax office a while ago... he's paid more than €50 million [in taxes]."
"The public prosecutors, who handle all these cases, said they didn't have any basis to accuse the player. In the end the state's attorney, which in cases similar to Messi's has acted in a different way, didn't give him the same treatment. Messi's feeling is that he's been treated unjustly, and we can't tolerate this situation. It was a humiliation. We won't allow them to treat him like a crook," the Barcelona spokesman added, after state attorney Mario Maza said Messi "acts as if we were the boss of a criminal network".