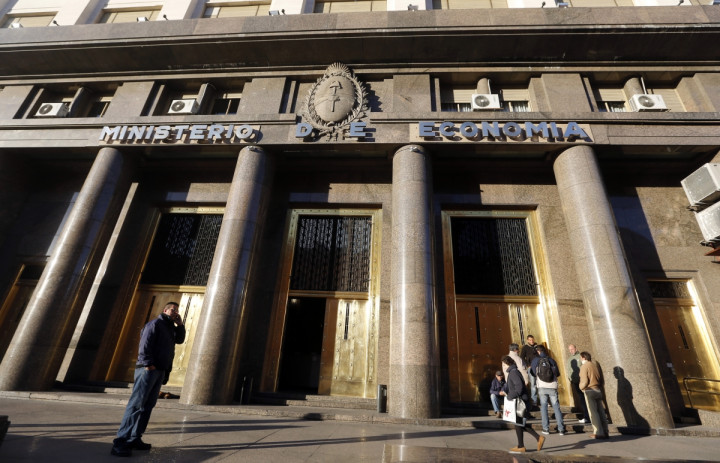 A US judge has appointed a special master to moderate negotiations between Argentina and US bond-holders, after the country asked him to stay his previous ruling to repay the creditors in full.
US District Judge Thomas Griesa in Manhattan appointed Daniel Pollack, an expert in financial cases, to preside over the talks between the parties.
Earlier, lawyers representing Argentina asked Griesa to stay an order requiring Argentina to pay back $1.33bn (£781m, €978m) to two US hedge funds.
The stay will "allow the Republic to engage in a dialogue with the plaintiffs in a reasonable time frame for these kinds of negotiations", according to the lawyers.
"The republic is committed to a dialogue that will be followed by what the republic intends to be a resolution of this litigation and the entirety of its outstanding debt burden, which is a matter of public interest to all Argentine citizens."
"We consider it essential that Judge Griesa issue a stay so that the republic of Argentina can continue paying the holders of restructured bonds," Economy Minister Axel Kicillof said in Buenos Aires.
Without the stay, Argentina would not be able to make a 30 June coupon payment on its restructured bonds. If it does not make the payment, it is likely to fall into technical default after a 30-day grace period.
The judge did not rule on the request immediately.
Following the adverse ruling, Argentina said it was willing to negotiate with the so-called "vulture funds" to settle a 12-year-long legal dispute.
The country owes up to $1.5bn to the funds that bought Argentinian bonds at rock-bottom prices following the country's $95bn default on its foreign debt in 2001.
Argentina has been engaged in a long legal battle with hedge funds, Elliott Management and Aurelius Capital, which refused take part in the country's debt restructurings. About 92% of the country's creditors agreed to swap debts and accept less money.
Argentina claimed that if the country paid the suitors on their terms, it would lead to claims from other holdouts of around $15bn in debt.
The lawsuits have kept the country from accessing the international capital markets since defaulting on its debt.