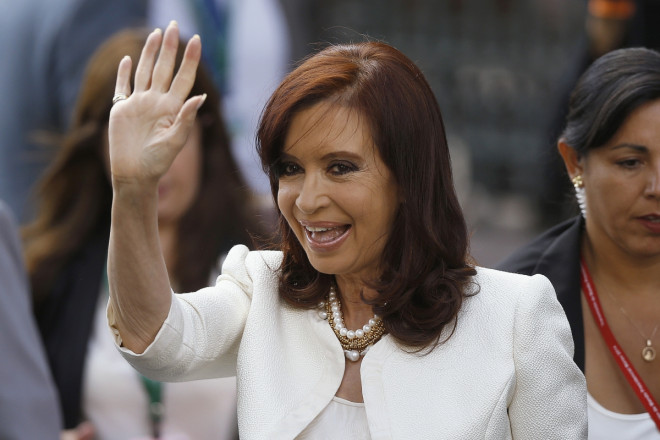 Argentina agreed with the Paris Club group of creditor nations to repay its overdue loans taken during the country's 2001-02 default crisis, in a move to boost its credit rating to attract further international finance to the troubled economy.
As per the agreement reached in a meeting of the parties, the Latin American country is required to repay arrears of $9.7bn as of 30 April over the next five years. It has to pay a minimum of $1.15bn by May 2015 with the next payment due in May 2016.
"Realization of initial payment under a formal commitment of Argentina to fully clear its arrears is a necessary and important step for the normalization of financial relationships between Paris Club creditors and Argentina," Paris Club said in a statement.
"During the meeting, the delegation of the Argentine Republic provided a description of the economic and financial situation of its country and presented the measures implemented by the Argentine Government aimed at enhancing inclusive growth and strengthening resilience to external shocks."
The delegation from Argentina was headed by Axel Kicillof, Minister of Economy and Public Finance.
Paris Club said it is happy with Argentina's progress towards the normalisation of its relations with creditors, the international financial community and institutions.
The Paris Club was formed in 1956 as an informal group of creditor governments from major industrialised countries including France, Germany, Italy, Japan, the Netherlands, Spain, Sweden, Switzerland, the UK and the US.
The government under President Cristina Kirchner has been undertaking reforms to move out of the crisis. The country undertook its first debt restructuring after the crisis in 2005 and repaid most of its debt with the International Monetary Fund. A second debt restructuring took place in 2010.
There were reports that foreign financial institutions approached Argentina for providing loans at favourable rates. The country was finding it difficult to attract international loans at market rates after its economic collapse and currency devaluation.