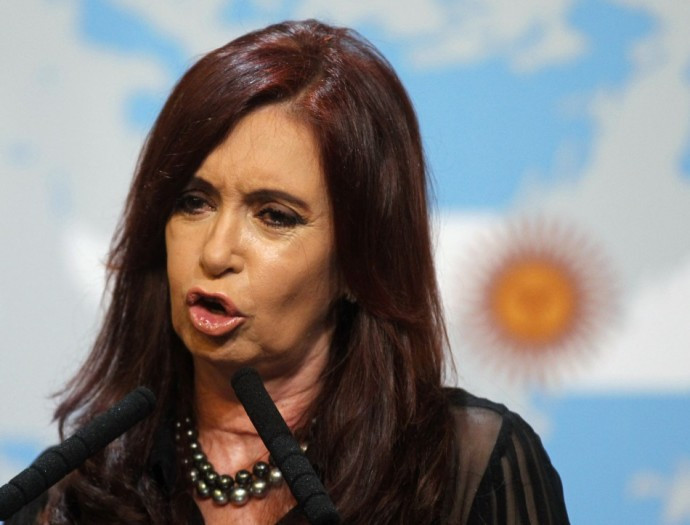 Argentina is looking to settle a 12-year-long legal dispute with two hedge funds, as the country faces a fresh sovereign default after the US Supreme Court ruled that Argentina must pay back its dues in full to the hedge funds.
A lawyer representing the country said in a Manhattan federal court that officials from the country would seek to negotiate for the first time with the hedge funds.
"I've been informed by Argentina that the authorities will be in New York next week and want to negotiate with the holdouts," said Carmine Boccuzzi of Cleary Gottlieb Steen & Hamilton at a hearing before US District Judge Thomas Griesa in Manhattan.
The country owes up to $1.5bn (£884m, €1.1bn) to the so-called "vulture funds" that bought Argentinian bonds at rock-bottom prices following the country's $95bn default on its foreign debt in 2001.
Earlier, the Argentinian government said it was impossible for the country to pay for its bonds due on 30 June, given the court ruling.
Argentina has been engaged in a long legal battle with hedge funds, Elliott Management and Aurelius Capital, which refused take part in the country's debt restructurings.
Argentina claimed that if the country paid them on their terms, it would lead to claims from other holdouts of around $15bn in debt.
The lawsuits have kept the country from accessing international capital markets since defaulting on its debt.
Recently, Buenos Aires made arrangements with international institutions such as the Paris Club and the International Monetary Fund to resume international investment in the country.
Another default would tarnish the country's reputation further, thwarting all efforts by President Cristina Fernández de Kirchner to revamp the economy.