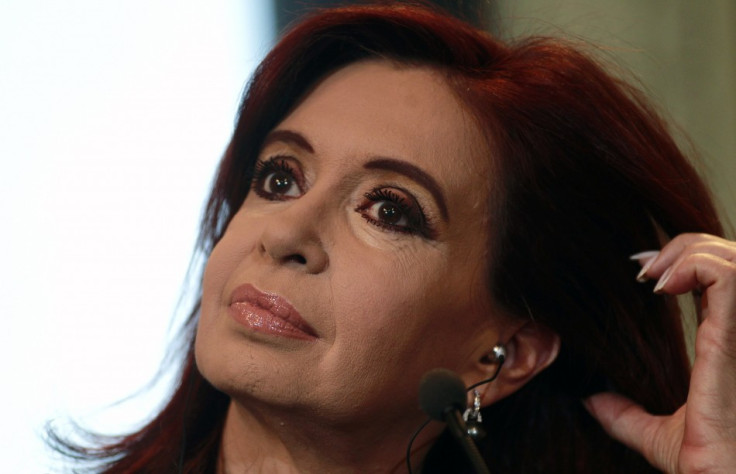 Argentine President Cristina Kirchner, who was recently re-elected to a second four-year term, has been diagnosed with thyroid cancer and is due to undergo surgery next month, according to her spokesman.
Routine tests showed that the president's cancer is on the right side of her thyroid gland and has not spread. Kirchner, 58, will have an operation at Buenos' Aires Hospital Austral on 4 January to remove the carcinoma in her neck and then take 20 days of medical leave while she recovers.
Vice-president Amado Boudou will stand in for her. The president's health raised concerns after she cancelled a number of trips abroad.
The news registered on Twitter, where human rights advocate Marian Rodriguez wrote: "First Chavez from Venezuela, then Rousseff from Brazil... now Cristina Kirchner from Argentina has cancer."
Venezuelan President Hugo Chavez, Brazilian President Dilma Rousseff and Paraguayan President Fernando Lugo all suffered from the disease and now claim they are cancer-free.
Kirchner received expressions of support across the world. From Egypt, blogger Ahmed Naguib tweeted: "#Argentina's President Cristina Fernandez de Kirchner has been diagnosed with cancer. That's quite sad. Hope she manages to defeat it."
According to medical experts, thyroid cancer has a high survival rate, with more than 95 percent of patients living at least 10 years after being diagnosed with the disease.