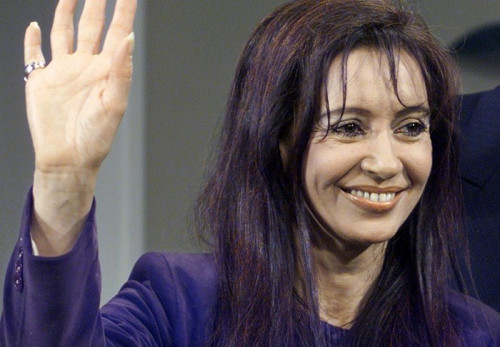 Argentina has imposed new regulations to help impose taxes on online shopping and restrict transactions involving foreign currency, in an attempt to bolster the country's dwindling foreign reserves.
As per the new regulations, Argentineans will not get their packages, which are imported through websites such as Amazon and eBay, at their home addresses.
For every purchase, they will have to sign a declaration and produce it at a customs office and later collect the packages from there.
The declaration will make it easier for custom officials to track consumers' transactions.
Citizens were allowed to buy items up to the value of $25 (£15, €18) from foreign online sellers without any tax. For purchases above $25, shoppers were charged a 50% tax.
By forcing online shoppers to come to a custom office to collect items, the government of President Cristina Fernandez de Ki expects to collect more tax revenues and replenish its reserves.
Declining Reserves
Following the country's economic collapse in 2001-2002 and its currency's devaluation, Argentina has found it nearly impossible to attract international loans at market rates. It has since been using its foreign reserves to meet its international payments.
The country has been suffering from a capital flight and dollar shortage since 2011, making it difficult to legally trade pesos for US dollars.
In an attempt to control the situation, the government has introduced a number of restrictions on transactions involving foreign currency. That included a 35% tariff on credit card transaction abroad.
New currency controls were introduced a week after Fernandez was re-elected in 2011.
Despite the measures, Argentina's foreign reserves have recently plunged to their lowest level in more than seven years, going below $30bn.
The development has pushed the peso to new lows this month in further troubles for Latin America's third-largest economy, which is already suffering from high inflation rates and declining investor confidence.