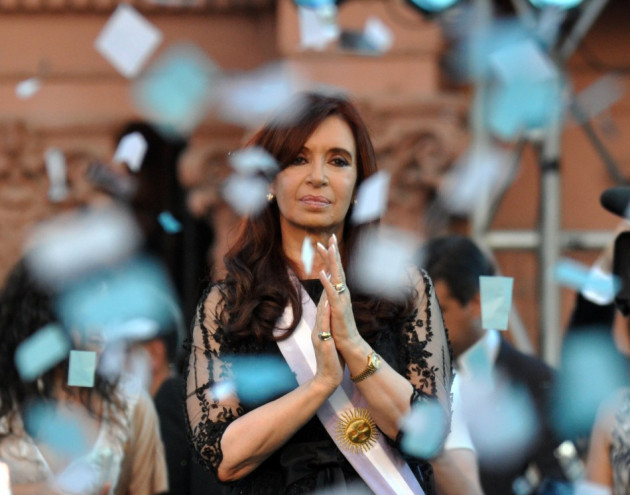 New tests have revealed that Argentina President Cristina Fernandez de Kirchner did not have cancer after all, despite undergoing surgery to remove her thyroid gland, a presidential spokesman has revealed.
Fernandez, 58, underwent an operation last week after being diagnosed with thyroid cancer in December.
"Tissue studies ruled out the presence of cancerous cells in the thyroid, thus modifying the initial diagnosis," presidential spokesman Alfredo Scoccimarro said at the weekend.
The news was warmly received by supporters, who had been holding a vigil outside Austral University Hospital in Pilar.
Scoccimarro added that the president was grateful to the medical team who treated her at the hospital, as well as for all the support that she received from the public.
"Now from Olivos, we thank all the people, citizens, activists and personalities, for the signs of affection and concern," Fernandez tweeted from the presidential residence, where she is due to remain on leave until 24 January.
Fernandez was re-elected with a landslide 54 percent of the vote in October.
While she was suspected of having a papillary thyroid carcinoma, doctors said it can be difficult to make a definitive diagnosis without removing the thyroid gland in its entirety.
It will no longer be necessary to her to take radioactive iodine, as is customary for thyroid cancer patients after surgery, though she will require hormone replacement medicine for the rest of her life.
She was one of several Latin American leaders who have recently been diagnosed with cancer.
President Hugo Chavez of Venezuela, Paraguayan leader Fernando Lugo and former Brazilian President Luiz Inacio Lula da Silva have all been operated on over the past year.