Just when it was assumed Game of Thrones delivered the biggest twist of the series by resurrecting Jon Snow from the dead, the HBO fantasy drama threw another bombshell that not only gave cold shivers but also made its fans emotional.
Apart from the Lord Commander's pleasant fate, the first three episodes of the blockbuster series attempted to establish the plot points of all the major characters as they prepare themselves to take a major step in shaping their future.
Warning: Huge spoilers ahead about episode 4 titled Book of the Stranger
After the death of Ned Stark and his wife Catelyn, their children got separated from each other. Though fans know their whereabouts, Jon, Sansa, Arya, Bran and Rickon are still in the dark about the fate of their siblings.
You can still avoid reading the spoilers past here...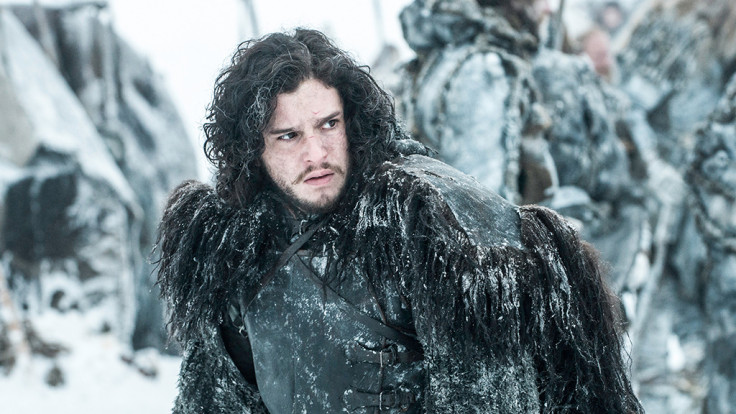 But episode 4 titled Book of the Strangers changed everything and delivered the first good news for the Starks in years. It featured one of the most touching reunions of two Stark siblings, Jon Snow and Sansa, and the happy moment has left fans emotional, who expressed their happiness on Twitter.
Another goosebump worthy moment of GoT season 6 that needs huge mention is the fire scene featuring Daenerys Targaryen.
The mother of the dragons yet again proved that she is not just another woman and is not just a widow of Khal Drago in Vaes Dothrak. In the episode, she was summoned by Khal Moro to his counsel where she was threatened with rape and murder if she raised her voice again and insulted the Dothraki rules.
In response to Moro's insults, Dany only smiled with pride while standing next to the burning pedestals. As the Khal tried to reach her, she used the pedestals to burn the wooden temple while the entire Dothraki population watched their king get burned to ashes.
However, they all were taken aback when they saw a naked Dany emerging out of the inferno unharmed. Everyone bowed down before the fire woman, including Daario and Jorah, who helped her hatch the plan. She is the Khaleesi — the queen — and above all the goddess and now she has the army of the beasts to lead her to the iron Throne, her true belonging.
GoT season 6 will return next week with episode 5 Blood of My Blood on HBO.