Ariana Grande has wished her 116m Instagram followers happy holidays with two very random guests in her black and white shot.
The 24-year-old superstar gave the camera her best pout while donning a flawless look comprising false lashes and matte lipstick alongside Mickey Mouse.
The snap was also taken in front of a framed portrait of former US president Barack Obama, which Grande tagged to his official Instagram account.
She captioned the funny post: "Happy holidays from my family to urs", hinting that the former Potus was part of her close-knit clan.
Fans went wild over the festive post, with one person commenting: "Such a beautiful family!!" while another gushed: "The most beautiful girl in the world".
While a third added: "Obama in the background."
Florida-born Grande's latest post comes after revealing she was working on her new album after a fan Instagram account uncovered a photo of her in the studio.
She screen shot the snap and wrote alongside it on an Instagram story: "I'm pretty sure dis is very old or fake. If u wanted confirmation that I've been workin why didn't you just ask?"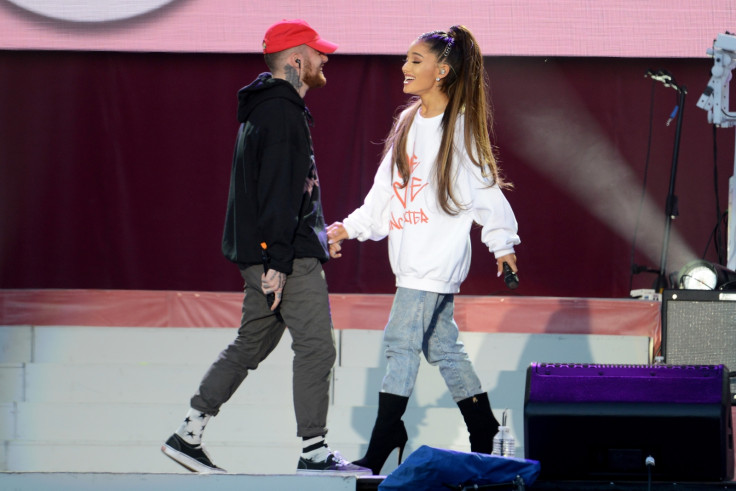 Grande later posted a real Polaroid snap of herself in the recording studio with an accompanying video to prove that she was recording upcoming music, sending her fans into a frenzy.
She recently said: "I started an album already a year ago, over a year ago, but I want to keep creating, and it's not done yet. So I'm going to take my sweet ass time, so I'll be rested and ready to go again as soon as possible."
As of June 2017, Grande's music videos have been viewed a total of more than eight billion times online, and Time named her one of the 100 most infouential people in the world on their annual list.
She received worldwide praise for her "grace and strength" in organising, hosting and performing at the One Love Manchester benefit concert after 22 people died at her concert in the city back in May.