This aerial view shows decommissioned German-made Marder fighting vehicles in the compound of the Koch Battle Tank Dismantling firm in the village of Rockensussra, about 300 km south-west of Berlin.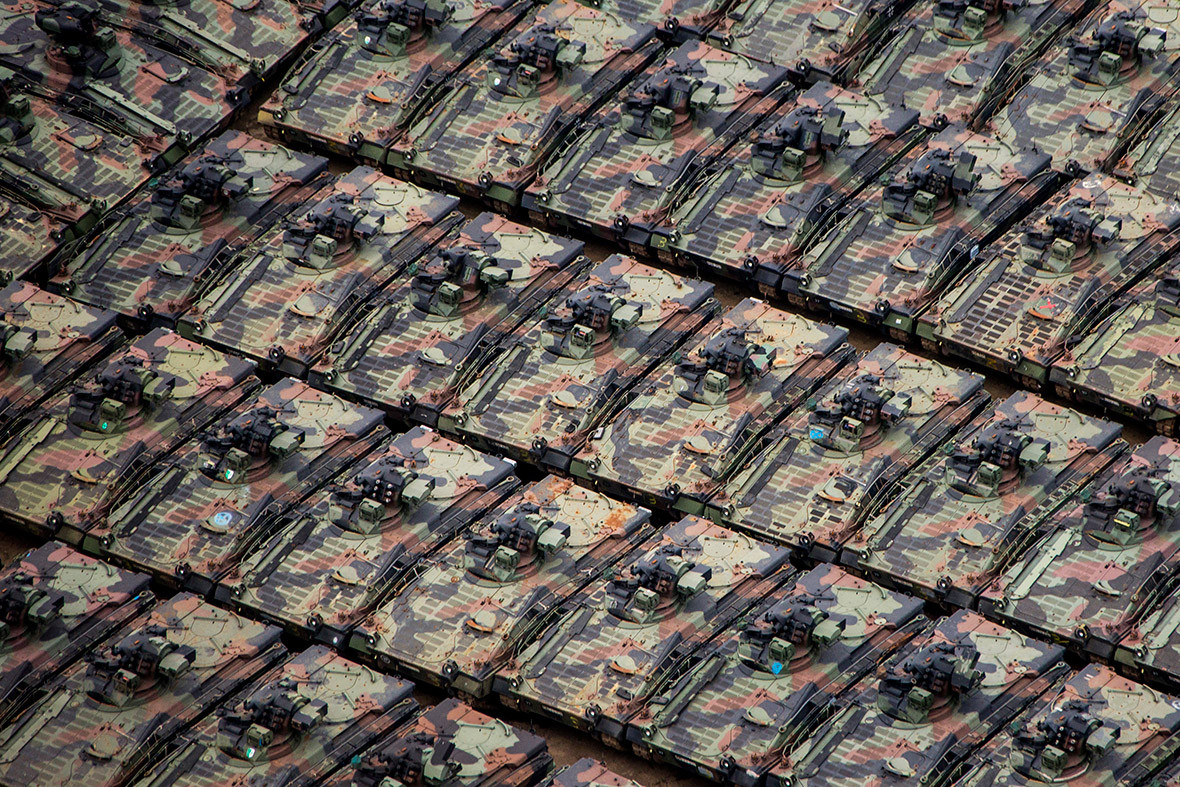 The company, which was founded in 1991, specialises in taking apart former tanks and armoured vehicles from the German armed forces and others around the world.
Koch has dismantled over 15,000 tanks and other armoured vehicles, from German, Austrian, French and other European arsenals, as nations reduce their military forces in accordance with the Conventional Armed Forces in Europe Treaty.