Arrest made after Sainsbury's worker Snapchats racist rant screaming 'I f*****g hate P***s'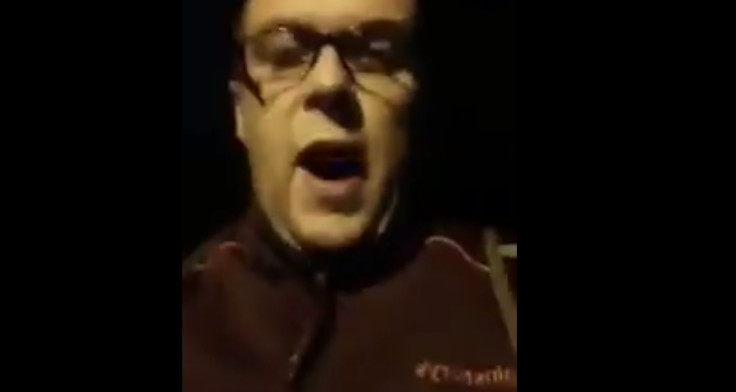 KEY POINTS
20-year-old arrested after video full of racist language shared on social media.
Sainsbury's worker filmed repeating how much he hates Pakistanis coming to supermarket.
A man has been arrested after a video showing a Sainsbury's worker recording himself on a racist rant emerged. The individual, believed to be Derby man Joshua Dryden, filmed himself in his work uniform while making the expletive-ridden outburst and shared it via Snapchat.
During the two-minute video, the supermarket worker goes on a racist tirade against Pakistani customers who come to Sainsbury's.
While walking down the street, he says: "I've come to the conclusion I f*****g hate P***s, simple as that. Racist? Yeah. Do I give a s**t? No.
"All they want is something as cheap as f*****g possible never full price [putting on Asian voice] 'is this going to go down later, is this going to go down now?'.
"They f*****g live in our f****g country, don't talk out f*****g language, they're f*****g, they're f*****g ignorant and all they do is they want things f*****g cheap."
He continues: "Here's a f****** thing you P*** t***s, instead of being a f****** ignorant c*** why didn't you just get something for the normal value you f****** t***s.
"Why do they f*****g care so much about wanting things cheap? Why can't they be a normal person and do a normal shop?"
The footage was soon shared on other social media sites such as Facebook before being brought to the attention of Sainsbury's. The supermarket confirmed they are investigating the matter and are treating it "very seriously".
A spokesperson added: "We do not tolerate discrimination of any kind and appropriate action was taken immediately to address this issue.
"We're an inclusive company and do not tolerate discrimination of any kind."
A Derbyshire Police spokesperson said: "A man has been arrested following allegations that a video containing racist language was shared on social media.
"The force received complaints about the video and an investigation was launched.
"A 20-year-old man was arrested last night and questioned. He has been released under investigation while inquiries continue."