A heavy cannabis user has been jailed for nearly killing the woman he loves when he tossed a knife into her windpipe after she refused him money to feed his habit.
Robert James Hart, 28, went into a rage when his girlfriend – who is a mother – denied him the cash and started tossing the contents of the kitchen sink at her from over his shoulder.
By a freak accident, a knife embedded itself in her neck. Hart rushed to get help from the neighbours. They returned to find the victim on the floor covered in blood with her young child standing over her.
"He was at the sink. I had my head down looking at my phone. He threw the knife and it stuck in my neck, then there was blood everywhere," the mum told Teeside Crown Court
"He went next door to get help - he didn't come back in the house after that. The medical staff told me I actually 'died' in the ambulance before I even left," she added, as reported by Gazette Live.
Astonishingly, Hart was more concerned about his foot, which he had bumped when he ran to get help, and was pestering the paramedics for a paracetamol as they tried to resuscitate his partner.
The woman was on a life support machine and needed a tracheotomy after the knife embedded itself in her windpipe. She told the court that the doctors had not expected her to survive: "Nobody was allowed near me - they expected me to die," she said.
Both defence and prosecution agreed that Hart had been lobbying objects including pots and pans with his back turned when he threw the knife that found its way into the victim's person.
"I think it's fair to say if he had tried to throw the knife deliberately he would be hard-pressed to achieve that injury," Nicci Horton, defending, said.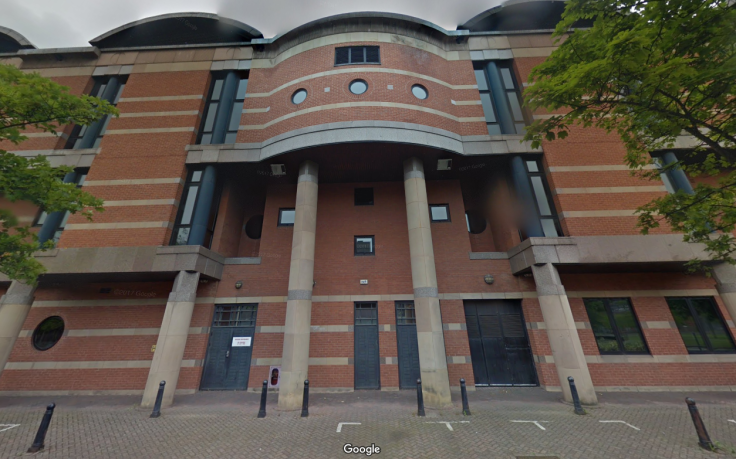 Horton claimed Hart's "reckless" behaviour was borne out of an ongoing battle with depression that he was "self-medicating" by "excessive use of cannabis".
He has done himself no favours in the way he's dealt with his own mental health issues," she added, after he pleaded guilty to unlawful wounding.
Hart, of Carlin Row, was jailed for two years and three months and handed a five year restraining order from the victim. The victim, who has declined to be named, reportedly described the sentence as a "joke" outside the court.