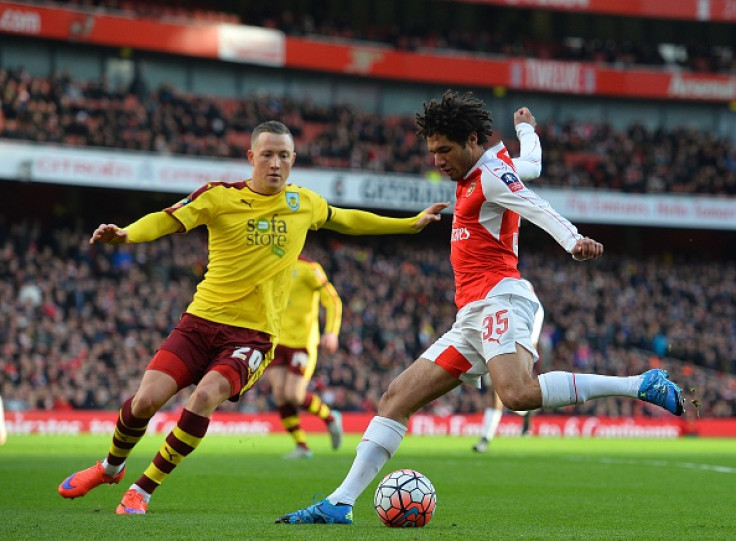 Arsene Wenger has hailed Mohamed Elneny's work rate following his display during Arsenal's 2-1 FA Cup victory over Burnley at the Emirates on Saturday, 30 January, but suggested the midfielder needs to adapt to the physical needs of English football. The Egyptian international moved to north London from FC Basel in the January transfer window and made his first start for the Gunners against Burnley.
Calum Chambers' 19th minute goal was cancelled by Sam Vokes' header during the half-hour mark allowing Burnely to equalise. Alexis Sanchez made his first appearance since suffering from a hamstring injury in November and the Chilean international's second half goal helped Arsenal to seal a berth in the fifth round of the FA Cup.
"I felt he started a bit cautious, played a bit secure. He became more adventurous, he had some good shots on goal," Wenger told Arsenal's official website.
"His mobility, his work rate was exceptional and for the rest, he needs to adjust to the power of the game in the Premier League. This was a good welcome today and certainly he has learnt a lot today.
"It will take him some time to adjust to the power side of our game here, but the intelligence, the mobility and the technical level are good."
Arsenal are the holders of the FA Cup as they have won the competition twice in the last two seasons. The Gunners have a chance to win it for the third year in a row, but Wenger insists there is still a long road ahead for the Emirates outfit to achieve FA Cup success this term.
"First of all we have only passed two rounds. It's a long way to go, when you look at everybody still in there. We would love to do it but there's a long way to go. We are still in three competitions and we will try every time to get a team out to pass the round," the Arsenal manager explained.