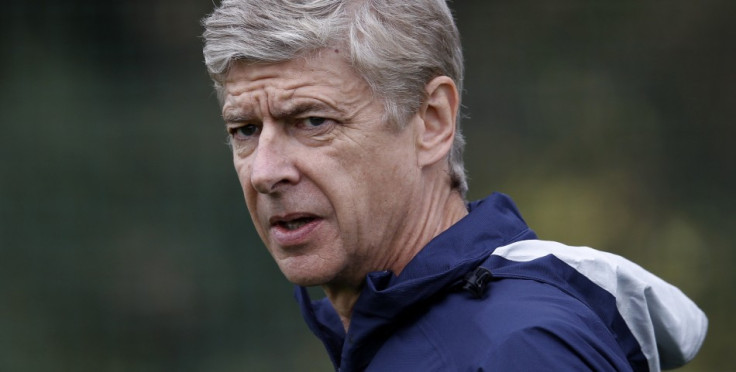 Arsene Wenger has cautioned his Arsenal side that they cannot afford to drop too many points if they are to secure Champions League football next season.
Thomas Vermaelen rescued a point for the Gunners with a late header against Fulham on Saturday, after the Belgian defender had given the visitors the lead with an unfortunate own goal.
The 1-1 draw brought Arsenal's five-game winning streak to an end and Wenger warned that every point lost leaves the Gunners with even more work to do.
"At the moment we need to come back to a stronger position," the Arsenal manager said. "I believe we have recovered but we have come from a position where we cannot afford to drop points.
"We came from so deep that every two points becomes not very mathematically good for us. Overall I must say that the spirit in the squad is so good that I'm confident we'll improve even more.
"The spirit was exceptional [against Fulham] - you could see that when we were 1-0 down the team responded by giving absolutely everything to come back."
Meanwhile, Arsenal goalkeeper Wojciech Szczesny believes the Gunners would have lost against Fulham in the same circumstances last season.
"Let's take the positives because we responded well," he said. "I told the lads that after the game. We were frustrated in the dressing room because we want to win every game. But when we calm down a bit we will realise we played really well and looked like the only team that would win.
"You can see from today that we are up for a fight. It's not as beautiful but we got there. We lacked a bit of luck in the box, they made some fantastic blocks and clearances. It's not always beautiful but it's effective. Hopefully that will take us further up the table."