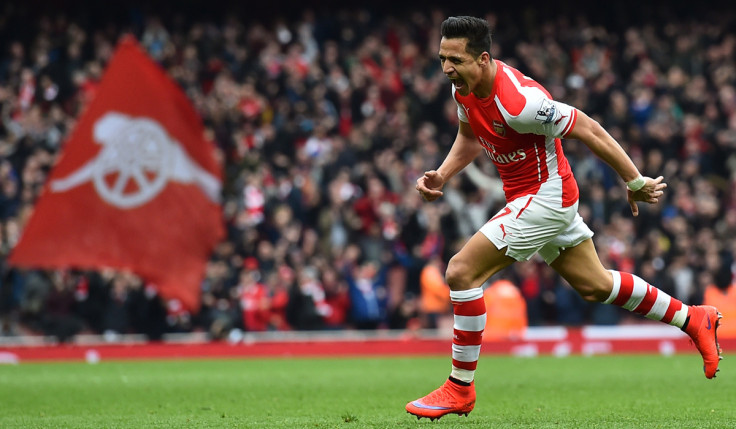 Arsenal star Alexis Sanchez has lavished praise on Santi Cazorla and admits he was surprised about the high quality of manager Arsene Wenger's squad.
The Chile international moved to the Emirates Stadium in the summer of 2014 after Wenger agreed to pay around £32m ($48m) to Barcelona to secure his services.
And even though he used to play alongside the likes of Lionel Messi, Neymar, Andres Iniesta and Xavi Hernandez, the forward has revealed he was pleased with the standard of his new teammates.
"When I arrived at the club I didn't know the players that well, but I was really surprised by everyone's quality," Sanchez told Arsenal Player.
"I am not saying this just because it's my obligation to do it as a club player. Every Arsenal footballer has amazing quality. Being part of a team like this makes me very proud. I am willing to win many titles here."
Sanchez has indeed settled seamlessly into the Wenger's squad, scoring 22 goals in all competition while being nominated for the PFA player of the year award.
With Barcelona and Arsenal sharing similarities in their footballing philosophies, it did not take long for Sanchez to get used to the passing game of his current club. However, the forward is especially delighted with his understandings with Cazorla and the Spaniard's ability to play with both feet.
Sanchez said: "Santi Cazorla is a spectacular player. You never know whether he will kick the ball with his right or left foot. Also, he moves with short but quick strides, which is a remarkable trademark too. Although I knew about his quality; playing alongside him makes me very happy."
Even though some questioned whether Sanchez could fit in the same team as Mesut Ozil, the Chilean has prove the doubters wrong after taking advantage of two assists from the former Real Madrid playmaker to lead Arsenal to the FA Cup final, scoring a brace against Reading in the 2-1 victory on 18 April.