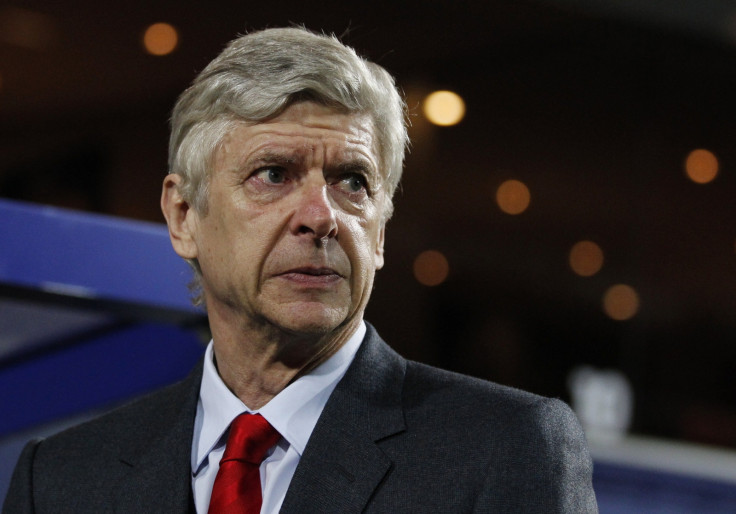 Arsenal manager Arsene Wenger has revealed that he will sign only top quality players in the summer, if they become available.
Speaking after the north London club's convincing 3-1 win over Hull City on Monday, 4 May, the Gunners boss believes that his players have strong basis, owing to which he does not need to buy many new number players during the summer transfer window.
The Frenchman loosened his purse strings in the last couple of transfer windows, bringing in Mesut Ozil for a club-record £42.5m ($68m) and then spending a reported £30m to sign Alexis Sanchez from Barcelona last summer.
Arsenal have finished fourth in the league six times since they last won the title and this season they are currently fighting Manchester City to finish in second place, and Wenger is aware that he needs to strengthen at the end of the current campaign to carry their momentum into next season and challenge Premier League champions Chelsea for the title.
The manager is confident that he has the necessary personnel in the current squad to challenge the Blues next season, but has admitted that he will add to the squad, when a player of exceptional quality becomes available.
"We have a big squad – the basis is there. We do not need to buy a number of players," Wenger said, as quoted by Sky Sports.
"If we can get top, world-class players we will look at it, but we have a very strong squad already in number and we want to stay together and start well next season," the French manager added.
Meanwhile, Wenger is delighted to see Jack Wilshere make his return to the first team after spending the last five-and-a-half months on the sidelines with an ankle injury.
The Three Lions midfielder came on as a substitute during the Gunners' win over the Tigers at KC Stadium on Monday night and immediately made an impression with his trademark bursting runs from midfield.
However, despite his strong showing in the latter part of the game, Wenger has called for patience, as the midfielder is returning from a long-term injury.
"He's full of energy and he has found his burst back. That's positive, of course," Wenger said, as quoted on Arsenal's official site.
"I'm not surprised how he played. I brought him on at 3-1 where it was not obvious. If I had any doubt I would not have brought him on. I said in the press conference on Friday that it's the first week where he has found his acceleration in training. You could see that tonight. We still have to be patient. He has been out for five-and-a-half months," the Frenchman added.