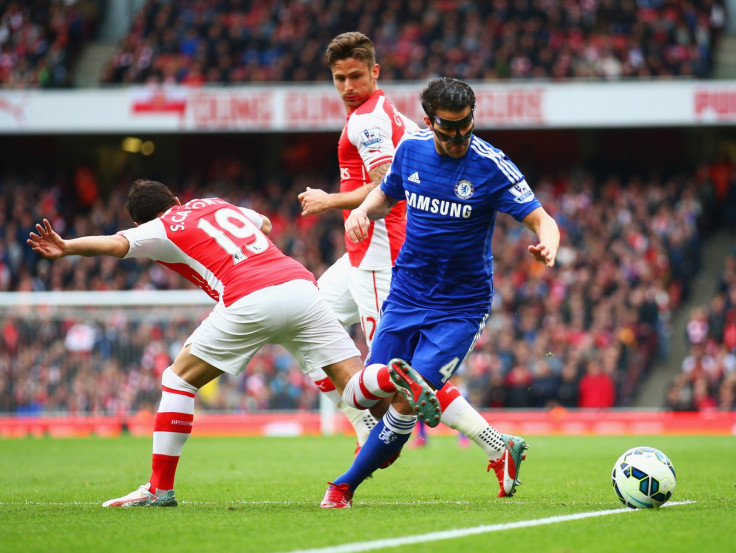 Arsene Wenger has conceded that he knew Arsenal's title challenge had run the distance for yet another year following Cesc Fabregas' winner in the final minutes of their game against Queens Park Rangers in April.
The former Arsenal midfielder scored an 88th minute winner against the relegation battlers to deny them a point and thereby seal the title against Crystal Palace last weekend.
The Gunners, undone by their woeful start to the season, tried their level best to get back into the mix, scoring nine wins in their last 10 games in the league, drawing one.
However, Chelsea refused to relent and the Gunners were found celebrating yet another victory against Hull in their race to finish second in over a decade. The north London club can also add to their tally of trophies as they take on Aston Villa in the finals of the FA Cup, their second in consecutive years.
Meanwhile, Arsenal turned down the opportunity to resign Fabregas in the summer, with Mesut Ozil already in the squad and too much competition for a place in an already congested midfield.
"We gave everything to come back [into the title race]. There were a few turning points, the first was not starting well this season. [The other was] Chelsea at QPR when they didn't drop points. They were very consistent. They lost only two games. What is at stake now is to finish second. If we maintain our run we will and then there is the FA Cup final," Wenger said after the game.
"For me it makes a difference to finish second. We want to finish as high as we can. That's a competitive attitude. We secured only top four. Let's see if we can maintain the run.
"I'm not a prophet. Football is unpredictable because no-one know how strong teams will be at the start of the season. What is important is to start strong," he concluded.