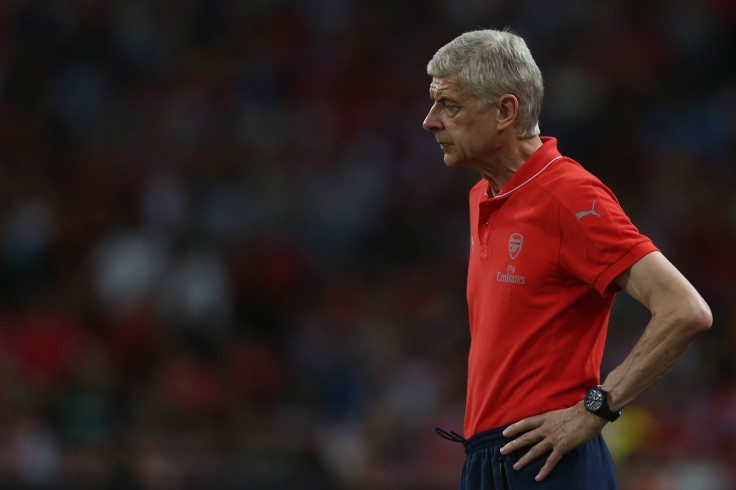 Arsenal manager Arsene Wenger says the club's potential in the transfer market has changed and admits it is no longer "impossible" to win the Premier League title.
Following the move to the Emirates Stadium in 2006, the Gunners were forced to sell a number of their best players including former captains Cesc Fabregas, Thierry Henry and Robin van Persie.
Recent summer transfer windows have seen the Arsenal approach change however, with Mesut Ozil arriving from Real Madrid for a club record fee while Alexis Sanchez joined last summer from Barcelona.
The pair's arrival in North London has transformed Arsenal into one of the major forces in the transfer window, which sees them regularly linked with some of the best players across Europe, while Wenger is often questioned over his plans in the market.
Wenger has welcomed this new era in Arsenal's history, which sees the cub targeting new players every summer instead of fearing losing their prized assets.
"When you lose your best players it's impossible [to win the title] and when you see that some other opponents have strengthened their squad and are already stronger than you, it's difficult," he told the Arsenal official website.
"We only just got in the top four [previously] because we managed to grab every point but you see other teams still strengthening their team and you're losing your best players, it's difficult to be convinced that you can win the league.
"What is true [now] is that we have a stability that we did not have before on the squad front. Before, I was more exposed to who will go and now the question I get more is 'who will come in?'
"That means that our potential on the market has changed. Will we win the Premier League? We'll give it absolutely everything, but it's a very awkward competition.
"You have five or six competitors. We have a stability that gives us strength, but it's very difficult to guess how strong the other teams will be."