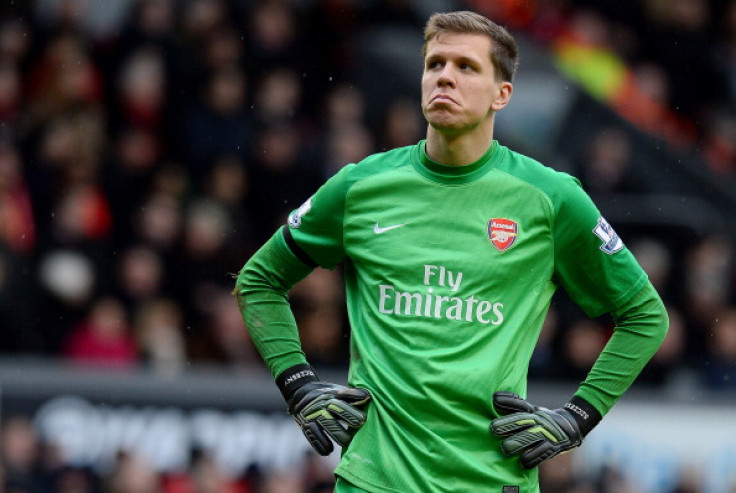 Arsenal goalkeeper Wojciech Szczesny is reportedly wanted on loan by Serie A side AS Roma, according to a Daily Mail report.
The Polish international stopper has fallen down the pecking order at the north London club following the arrival of Petr Cech from Chelsea earlier in the summer and it is understood that he will not be afforded regular game time with the Gunners in the upcoming campaign.
Szczesny was Arsenal's number one at the start of last season, but an array of mistakes on and off the field saw him lose his place to David Ospina at the start of 2015. The Colombian international, who joined from Nice following the World Cup last summer, went on to maintain his place as the first-choice 'keeper for the remainder of the season.
Cech's arrival will see Ospina take up the number two role in the team leaving the Pole in limbo about his future. Roma are reportedly willing to offer him a way out, and are said to be keen on signing him on a permanent basis, but are currently unable to match Arsenal's valuation of the player.
The Serie A club are on the lookout for a new goalkeeper and are said to have also made an offer for free-agent Sergio Romero, but the Argentine international is said to be closing in on a move to Manchester United as a replacement for Victor Valdes.
Meanwhile, Cech, who made his debut for the Gunners in the final of the Barclays Asia Trophy against Everton, is delighted to have made a winning start to his Arsenal career.
"It's great to win a game. The main importance was to get fit and to play well, to get ready for the Premier League and the early competitions," the Czech Republic international told Arsenal's official site.
"It was the first game for me and the first game for some other lads, but I really enjoyed the team effort we put in and in the end we had a very good game."
"I'm very pleased because the first game is very important and I obviously wanted to have a successful debut. I'm happy - my first game and my first trophy. If it can continue like this I will be delighted," Cech added.