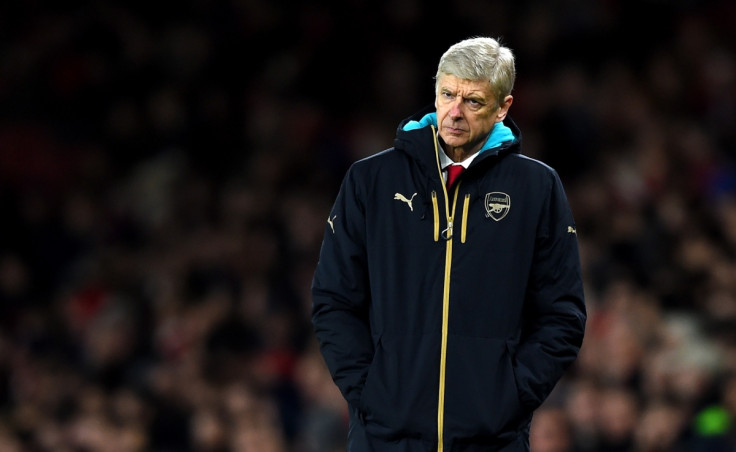 Arsene Wenger insists that there are a lot of factors that contribute to an injury than just training methods and the Gunners' latest injury crisis is down more to those factors than what has happened on the pitch or during training. The Gunners are without ten players for their game against Sunderland, which they have to win, having taken only two points from a possible nine in their past three.
Santi Cazorla, Alexis Sanchez and Laurent Koscielny are the latest on the treatment, while Francis Coquelin and Mikel Arteta had to come off against West Bromwich Albion the week before. The manager has been criticised for his training methods, with Dutch football coach Raymond Verheijen putting the boot into the Frenchman for his failure to marshal his troops.
However, Wenger believes there are a lot of psychological issues also involved which cannot be accounted for and blaming training or a player's fitness for an injury does not always give the true picture. Recently, former Arsenal defender Martin Keown had held the training pitch at Highbury accountable for his back problems, but refused to accuse the Arsenal medical staff of not doing their job properly.
"You could analyse many things: the pitches, the pace of the game, the intensity inside the game has gone up," Wenger told Arsenal's official website. "But there are as well mental components, physiological components in injuries, emotions in your private life that can have an impact on muscular injuries.
"It's not as rational and mathematical as people think. You try to master all the scientific aspects but there are as well some irrational factors in injuries sometimes. For example, Cazorla and Coquelin are traumatic injuries. What can you do about that? Nothing," he added.
The Gunners have a must win game against Olympiacos next week which will decide their fate in the Champions League. The manager is hopeful of having Theo Walcott back for the fixture, who is back in full training. Koscielny, who was forced off against Norwich has also overcome his hip problem and could be back in action.
More about Arsenal