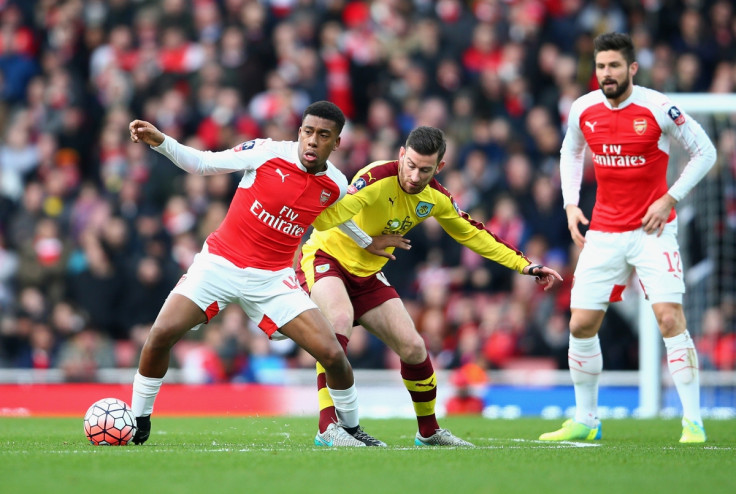 Arsenal manager Arsene Wenger thinks the England national team have missed out on a potential star in Alex Iwobi. The 19-year-old attacker was eligible to play international football for the Three Lions but has instead opted to play for the country of his birth, Nigeria.
Wenger thinks England may ultimately come to live to regret Iwobi's choice. The Arsenal boss also revealed how the youngster switched his international allegiance after the Gunners did not let him join up with England's Under-23 team.
"I remember I turned him down to go to an U-23 friendly tournament and then Nigeria called him up for the first team to force him to go," Wenger said, according to ESPN. "Because you cannot turn down the first team. It's a massive football country, 180 million people, a big history. Okocha is a top legend there and so is [former Arsenal striker Nwankwo] Kanu."
Wenger considers Iwobi to be one of the north London club's most exciting young prospects. What's more, the Arsenal boss praised the player's rapid progress in recent months and his maturity.
"His decision-making is spot on and his awareness is very interesting," he said. "He's a boy who, two years ago, not many would have said: 'This will be.' He develops very well. He's very clever.
"I like the timing and the quality of his decision-making. He always turns where you want him to turn and he plays the ball where you want him to play the ball. He's very interesting."
Iwobi has been linked with loan moves in the transfer window but Wenger thinks his future is better served staying at Arsenal. "I have a hesitation about loaning him because I think this guy could very quickly play," he said.
"It's the first season he trains with the top team and I think it would help him a lot to see the quality of the players around him. He can play on the left, on the right, behind the striker, even number nine. He scores goals in training. He's one who, when he was a kid, could pass you by if you don't watch well in training but I personally like this game."