Bayern Munich midfielder Toni Kroos has warned the Bundesliga leaders against underestimating Arsenal on Wednesday evening.
The Bavarians host the Gunners at the Allianz ArenA, for the second leg of the clubs' Champions League knock-out tie and the Germany international has confessed he wants his team mates to focus on Arsene Wenger's men rather than the draw for the quarter final.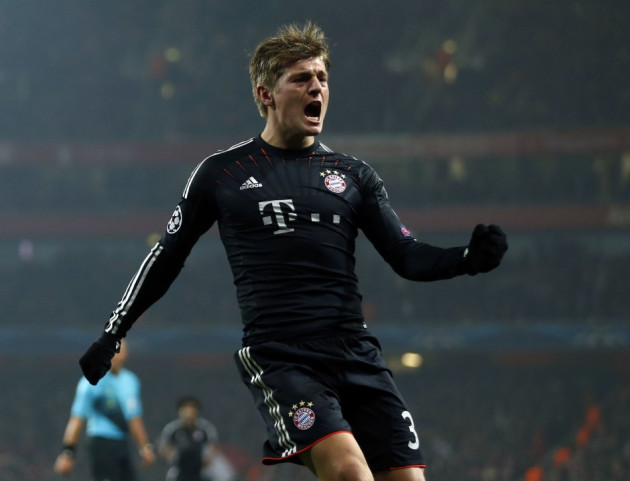 "We have the return against Arsenal first. We will have to secure progress before we can think about the outcome of the draw. We have to be focused and cannot afford to underestimate Arsenal. They are a top team, as we all saw in the first leg," the 23-year-old explained.
Bayern hammered a particularly poor Arsenal in the first leg at the Emirates, with goals from Kroos, Thomas Muller and Mario Mandzukic giving the visitors a commanding 3-0 lead before former Bayern striker Lukas Podolski pulled one back for Wenger.
And short of a similarly disastrous performance, Jupp Heynckes' side can be confident of progressing to the quarter final of the Champions League. Spanish champions Real Madrid, Italian champions Juventus, Ligue 1 leaders Paris St Germain and Bundesliga defending champions Borussia Dortmund have already qualified.
Bayern goalkeeper Manuel Neuer is similarly concerned about the hosts for the second leg underestimating Arsenal's response. The Germany No 1 said: "We will approach the game with the right attitude again and want to emerge victorious. I hope we can keep a clean sheet this time."
Neuer's mention of a clean sheet recalls Kroos' comments after the first leg at Emirates. The German said then that while he was delighted with the win, he would have been happier had his side managed to shut Arsenal out completely.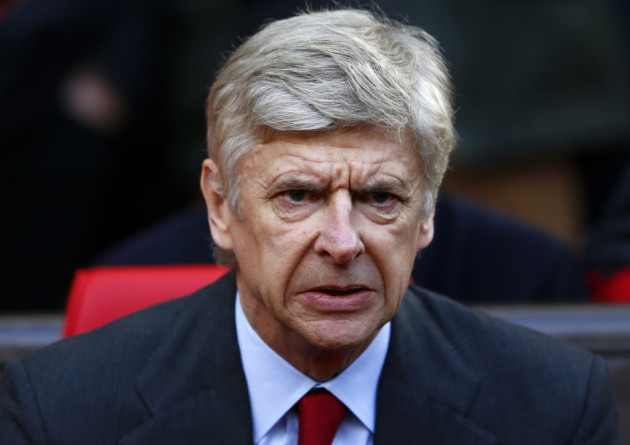 Wenger: We Need to be Confident
Meanwhile, Arsenal manager Arsene Wenger will hope Bayern's stars fail to heed Neuer and Kroos' warnings. The Frenchman knows progress to the next round will require a massive effort from his young squad but is not prepared to throw in the towel just yet.
"Yes, the chance is small, but the chance makes the impossible possible. We have to go there and give ourselves a chance to qualify with everybody believing we can do it. We have to behave on the football pitch like a team who wants to do it," the 63-year-old told Arsenal Player.