Arsenal midfielder Aaron Ramsey believes the Gunners can still beat Bayern Munich to the next round of the Champions League. The Bavarians visited the Emirates on Tuesday evening and produced a masterful display to beat their hosts 3-1 in the first leg of this knock-out tie.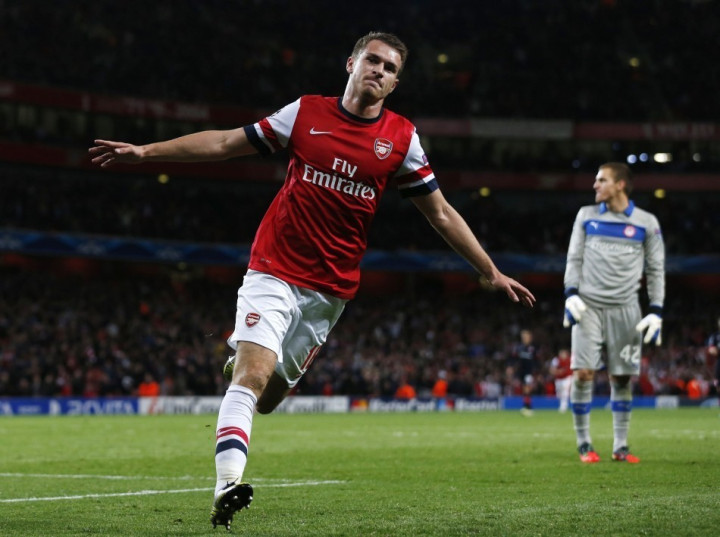 The return, scheduled for 13 March at the Allianz ArenA, will need an exceptional performance from Arsene Wenger's men to even begin turning the deficit around. However, Ramsey has not given up hope.
"Teams have been in this position before and managed to pull it off. Hopefully, we can have that sort of mentality. We need a bit of luck on the night but it's been done before," the Welsh international told talkSPORT.
The defeat to Bayern, finalists in last season's Champions League, has heaped further pressure on already embattled Arsenal first team and manager Arsene Wenger. And the fact the north London club have conceded three away goals will assume massive importance in Munich next month.
The Gunners were in a similar situation last season, after being thumped 4-0 in the first leg of a knock-out tie against Italian club AC Milan. In that match, against all expectations, Wenger's boys produced a mesmerising display in the second leg, beating the Serie A giants 3-0 at the Emirates.
This time, though, the difference is three-fold. They are without Dutch striker Robin van Persie and Cameroon midfielder Alex Song - both of whom were pivotal in the defeat of Milan. But perhaps most importantly, they will be playing away from home... in a stadium where their hosts have lost only once all season long and scored 48 times in 16 games.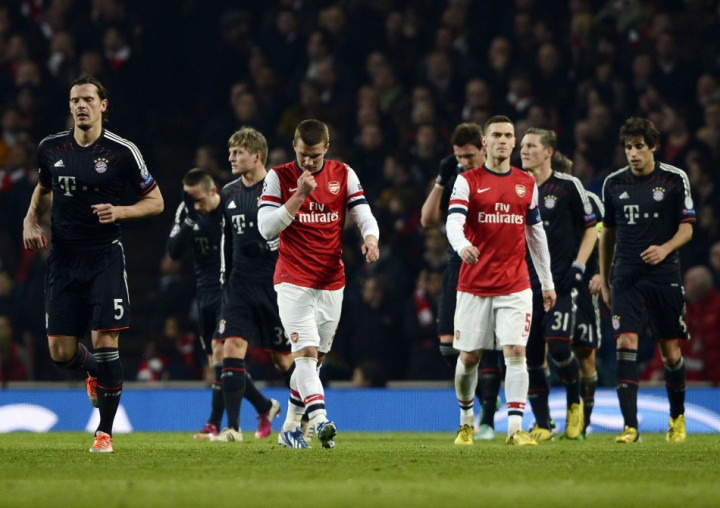 Meanwhile, Ramsey also spoke about the pressure on Wenger. The defeat to Bayern followed swiftly on the heels of an embarrassing 0-1 home defeat to Championship side Blackburn, in the FA Cup. Arsenal have now been eliminated from both domestic competitions and on both times they lost to lower league opposition.
The Premier League is a lost cause; the Gunners are 21 points off Manchester United's pace. And Tuesday's results makes it extremely unlikely the north London club will progress any further in Europe.
Ramsey is insistent, though, that the Arsenal players continue to back Wenger.
"We want to do well as a team and do well for him. He's put all his faith into us and we have to repay him with the results. In the last couple of games they haven't been what this football club should have," the 22-year-old concluded.
Arsenal next play Aston Villa, at home, in the league. Kick-off is scheduled for 3pm GMT on 23 February.