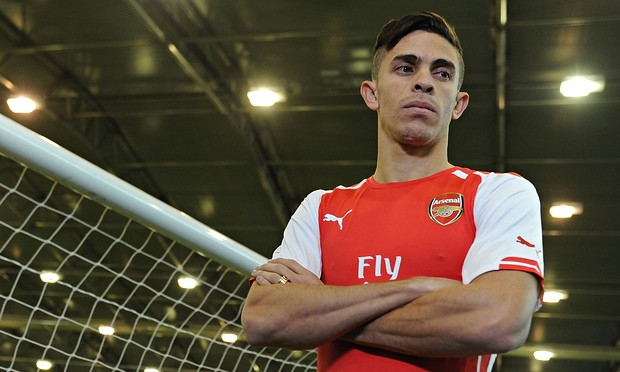 Arsenal manager Arsene Wenger admits Gabriel Paulista's English is 'very bad' and is a 'problem' as the defender awaits his Gunners debut.
Gabriel, a January signing from Villarreal, could make his first appearance for the club in Sunday's FA Cup fifth round clash with Middlesbrough, with Wenger considering rotating his squad ahead of a hectic fixture list.
While the Arsenal manager has no concerns over the defender's motivation to succeed or his ability to physically adapt to the English game, he fears the language barrier could create early problems.
"Gabriel's English is very bad," Wenger said. "It is a problem."
"When you don't speak English and you don't understand 'Come out, come back, right, left', it is a problem for a defender. You need to know the key words. Offside. Referee. Foul.
"(But) he has the physicality and motivation. He has an opportunity to show that now."
Wenger, however, is sympathetic to his newest recruit, having experienced similar circumstances while managing Grampus Eight in Japan early on in his managerial career.
He also is pinpointed the defender's lack of English as a positive in some circumstances, particularly when it concerns reading what is printed on the back pages of newspapers.
"The modern player has to live with that – resistance to stress has to be stronger than it was 10 years ago.
"He (Gabriel) will not read the press. He will just focus on his game – that is one of the advantages.
"When I was in Japan, people could say what they wanted. In Japan, you can speak Japanese and still not read the alphabet. The kanji has 2,000 different characters.
"In Japan I only read the Japan Times – because it was in English."