Arsene Wenger attributes Champions League failure to interest in FA Cup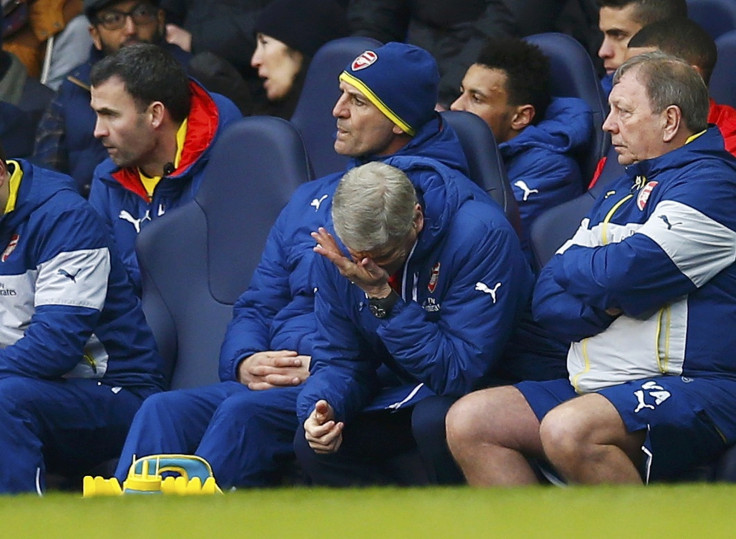 Arsene Wenger has refuted claims that he doesn't take the FA Cup seriously by pointing out that he has won the Cup five times in his career, more than anyone else during that tenure.
The 65-year-old went on to add that his team's participation in the FA Cup had adversely affected their chances in the Champions League at one point, where over-exertion had led to them being short for the midweek fixture.
The Gunners broke their nine-year trophy drought by winning the Cup last year by beating Hull City at Wembley, thus alleviating the Frenchman of the tremendous pressure he was under for his inability to deliver on the trophy front.
The Gunners have made massive steps in the Cup this year again and will face Championship side Middlesbrough in the fifth round at the Emirates. Arsenal join Liverpool and Manchester United as one of the three top billed sides in the tournament, with Chelsea, Manchester City, Tottenham and Southampton unceremoniously knocked out of the cup.
It is a massive chance for the Gunners to retain the trophy and paper over what has been a disappointing season for the Gunners, crashing out of the title race before it gained any fruition.
However, Wenger feels that the Cup throws up surprises at every instance and given the situation, as it is, cannot rule out any club from going all the way.
"You have Manchester United, Liverpool – many favourites. We are not the only ones," he said. "Of course, you would not make a Championship team favourite, but last year we played Everton, Liverpool and Tottenham but our most difficult game was Wigan and then Hull in the final. It is difficult to predict," Wenger told www.arsenal.com.
"[The FA Cup] is important to us. We did not always manage to win it, but we have won it five times during my period here. Nobody has won it more in the last 18 years, so we have always taken it seriously.
"Sometimes so seriously that we suffered in the Champions League after. Many times a cup game was in front of a Champions League game. Many times we lost some players.
"I remember against Manchester United when we played against Chelsea in the Champions League three days later we lost some because we took the game seriously," he added.
© Copyright IBTimes 2023. All rights reserved.