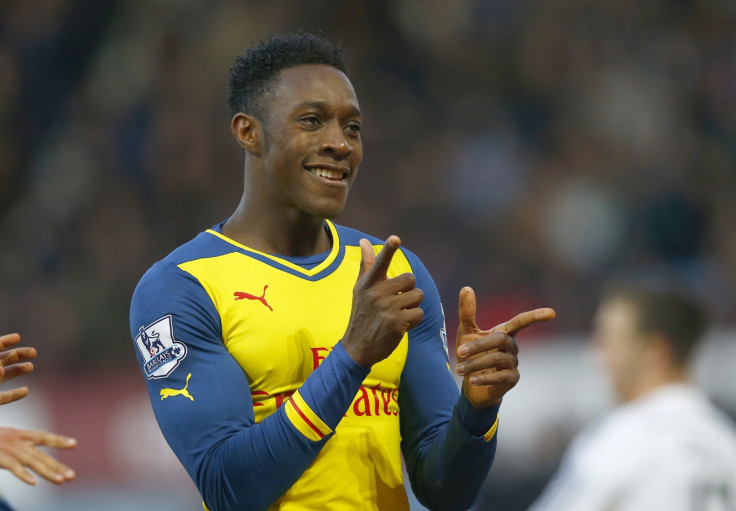 Arsenal manager Arsene Wenger is hopeful Danny Welbeck will be fit to return in time for Arsenal's north London derby with Tottenham Hotspur in February.
Welbeck, 24, suffered a thigh injury days after scoring for the club in a 2-1 win over West Ham United on 28 December and has not played since.
Wenger recently admitted the club were unsure of the former Manchester United star's return date but confirmed on Thursday 22 January the forward will be back in contention after the club's next two games.
"Danny is still out," Wenger said via the club's official website. "I think he will need two more games to be back again. He is not in full training yet."
Arsenal travel to Brighton on Sunday 25 January for their FA Cup fourth round tie before welcoming Aston Villa to the Emirates on 1 February.
On 7 February, the Gunners travel to White Hart Lane for a clash with their arch-rivals, who left the Emirates with a point after their first meeting in September ended with a 1-1 draw.
In more pressing matters, Arsenal's shortage of defensive options could worsen ahead of Sunday's trip to Brighton's Amex Stadium, with Hector Bellerin facing a late fitness test. Alex Oxlade-Chamberlain is also a doubt but Mesut Ozil is in line to start his first game since October.
"We have some uncertainties about Oxlade-Chamberlain and Bellerin but they will have tests today and Bellerin should be available. Oxlade-Chamblerlain, I'm not sure," Wenger said.
"Oxlade-Chamberlain has an inflammation of his groin problems and Bellerin's is an ankle problem."
Wenger may have been tempted to hand winger Serge Gnabry a start against manager Chris Hughton's Brighton side but the German's prolonged absence in 2014 has urged his boss to exercise caution, a tactic he will also use with January signing Krystian Bielik, who is some way off full match fitness.
Wenger said: "Gnabry is back in full training but he needs games in the under-21s because he's been out for a very long time. He looks quite promising again physically, and fitness-wise he is OK."
On Bielik, he said: "He's only just come from Poland. He has just turned 17, is not fit because they had a winter break in Poland and that is quite long. He's at the start of getting back to full fitness. He won't be ready before three weeks."