Arsenal, Chelsea and Liverpool expected to be among 'busiest' clubs during summer transfer window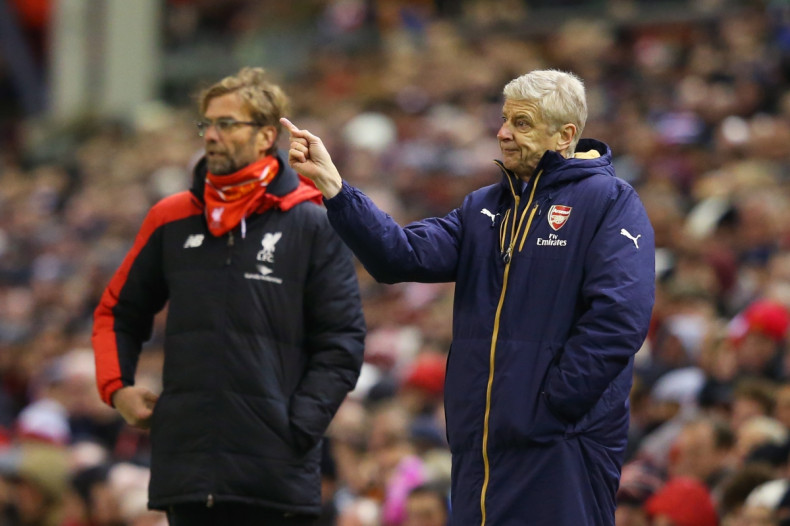 Arsenal, Chelsea, Liverpool and Manchester City will be the 'busiest' Premier League clubs during the summer transfer window, according to a leading football agent. The quartet will be eager to react to Leicester City's shock Premier League title success after Claudio Ranieri's side took advantage of a slip in standards to claim their first ever top flight championship.
One of the defining features of the Foxes' success was how Ranieri kept faith with many of the players who won seven of the last nine games of the previous season and dragged the club out of the relegation mire. However, their illustrious rivals are expected to instead look to the transfer window rather than rely on continuity.
The likes of Arsenal, Chelsea, Liverpool and City will have their transfer coffers bolstered by their share of the new £5.14bn domestic television deal which has increased 70% from the last agreement. The quartet are expected to use this extra money to improve their resources, with many deals being concluded before the summer's European Championships.
"The interesting thing is that the Premier League have decided to pay the clubs earlier this year, partly, I guess, because of the European Championships," First Artist director Jon Smith, who has been involved in transfers involving Emmanuel Adebayor and Andrey Arshavin, told Sky Sports. "It's going to be a bit convoluted. What will happen is you'll have a spree and then a decline of activity as people wait for the European Championships, and then it will pick up again towards the end of July.
"Arsenal, Liverpool, Chelsea, Manchester City will be the busiest I suspect. Of the ones coming up, probably Middlesbrough. The rest will be prudent. It's about the valuations of football clubs and how people want to build their businesses, not just about success on the field any more. You have the top five, six clubs very well organised and well owned, and then you have a number of very interested parties around the world looking at Premier League clubs at potential investments.
"So the clubs in the middle – for example Stoke, West Brom, Swansea and Southampton to a lesser degree – are going to look at their balance sheets and not want to degrade those by overly spending too early with player commitments on their books. They want to keep their books in good shape just in case one of these 'high-net-worths' come up."
Chelsea and City will welcome new managers Antonio Conte and Pep Guardiola to the club and it is yet to be seen whether the pair will stage mass overhauls, or tinker with the current squads. Arsenal meanwhile are under pressure to make a marquee addition after another uncertain campaign, while Jurgen Klopp will be eager to build on an encouraging start to his spell at Liverpool.