Arsenal chief executive Ivan Gazidis has urged that the Gunners are still active in the market, but are unlikely to do any major business this week ahead of their game against the MLS All Stars in San Jose on Thursday (28 July). The Gunners have completed three signings so far with Granit Xhaka set to make his first appearance in an Arsenal shirt in America, followed by Rob Holding, who is likely to be slotted into the squad in the absence of Per Mertesacker.
The German has been ruled out for the foreseeable future following a knee injury he picked up in the Gunners' first pre-season game against Lens. The manager has acknowledged the loss and revealed that they are in the market to sign an experienced centre-back, especially with Gabriel out with Tonsillitis and Laurent Koscielny still recovering from his travails with France in the Euros.
However, Gazidis refused to give a timeline on Arsenal's summer transfer scheduled, but insisted that it is becoming increasingly difficult to compete in the market as the increased financial power of lower clubs has allowed them to bid for top targets, which was not possible a few years ago. The Gunners in the meantime have been linked with a move for Lyon striker Alexandre Lacazette.
"That's one of the developments we're seeing with the Premier League, as the television revenue grows dramatically, and it's very equally shared among the clubs. In the past, the big clubs could financially bully the smaller clubs — it would be unthinkable that a smaller club would be able to hold on to its best player if Manchester United or Arsenal came knocking at the door," Gazidis told the New York Times.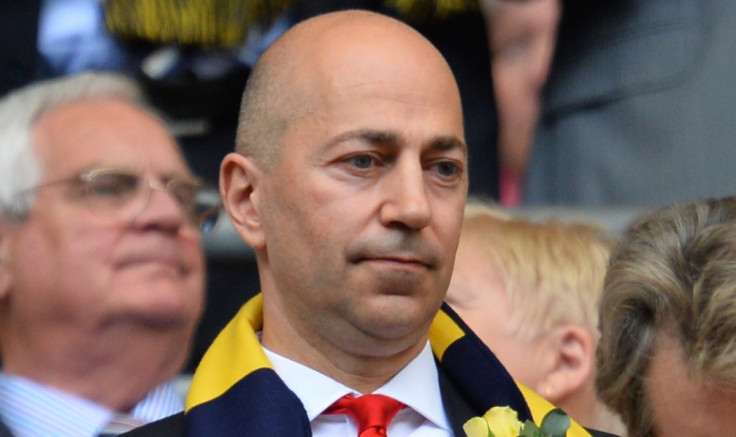 "That dynamic is changing. And so the constraints within the Premier League are less and less about pure finances, and more and more relatively important become things like how well you identify players, how well you develop players, what kind of sports science you have, your analytics, your psychology. All of these support areas around what we do increasingly become bigger differentiators, because the money is not enough to blast the best talent toward you," he explained.