Arsenal are keen to secure the services of Crystal Palace forward Wilfried Zaha after once again sending scouts to watch the youngster in action at the weekend.
The Daily Mail has reported that Arsenal sent chief scout Grant Rowley to Leicester in order to watch the forward put in an impressive display as Palace ran out deserved 2-1 winners.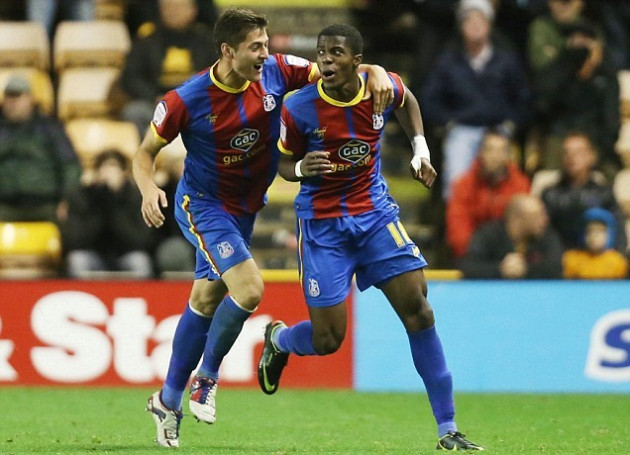 There has been much speculation about the future of Zaha, with a number of Premier League clubs said to be interested in making an offer when the transfer window opens in January.
Having been linked with a number of clubs, new Palace manager Ian Holloway has already been forced to field numerous questions about the future of the England Under-21 international.
"I asked for no guarantees from Crystal Palace about the future of Wilfried Zaha," said Holloway who left Blackpool to take over at Selhurst Park. "He has got the world at his feet. Every time I have seen him play he looks like a top player and the people I have spoken to at Palace say that it's only a matter of time that he's in the Premier League.
"I have read that a host of big clubs like Manchester United, Arsenal, Liverpool and Manchester City are looking at Wilfried. So you won't be surprised to hear that's the kind of player I really want to work with.
"I am sure one of the first questions I will be asked is about what the future holds for Wilfried. My honest answer is that I really don't know.
"Would I like to keep him with me at Palace? You're damn right I would. I've got him at least until the transfer window reopens in January and I can't wait to see him close up and in the flesh every day.
"Hopefully I can show him that I can be good for him like he has been good for Crystal Palace. The first thing I will tell him is that I will never hold him back when it comes to realising his ambitions."
Arsenal have looked worryingly off the pace in recent weeks and manager Arsene Wenger has critical of the sides display in the 2-1 loss to Manchester United last weekend.
The Mail suggests that the north London club would be prepared to make an initial offer of £9million, which is sure to fall well short of the valuation Palace chairman Steve Parish placed on the young attacker.
Zaha, who can operate as a forward or a winger, has been in sensational form this season and has helped Crystal Palace climb to third in the league.
The south London club certainly do not want to lose the 19-year-old and will hope that under the guidance of Holloway, they can push for promotion back to the top flight.