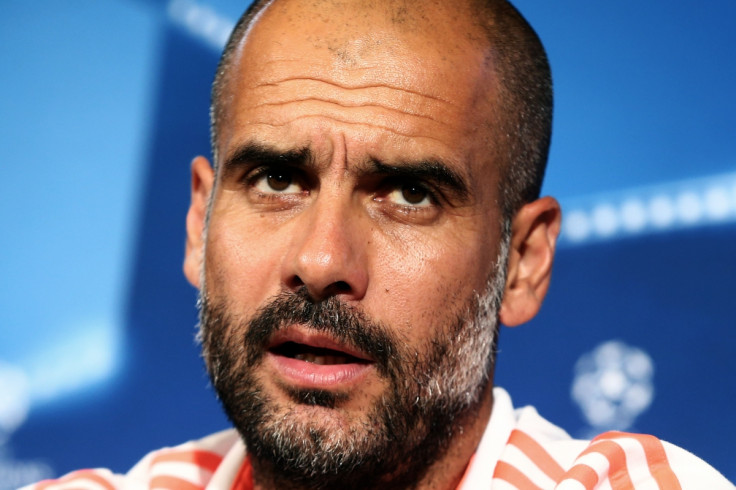 Pep Guardiola has claimed Dinamo Zagreb were extremely organised and aggressive in their 2-1 Champions League win over Arsenal. As Bayern Munich will face the Croatian club at the Allianz Arena on Tuesday 29 September, their manager has warned his players that the visiting team is a potential threat.
Josip Pivaric opened the scoring in the 24th minute for Zoran Mamic's side against the Gunners, before Junior Fernandes doubled the lead in the second half. Theo Walcott scored a late goal for Arsenal, but it was not enough for them to avoid defeat. The north London club saw their striker Olivier Giroud receive his second yellow card as Arsene Wenger's side were reduced to 10 men before the break.
The Bundesliga champions face Arsenal after their fixture against Dinamo. The former Barcelona manager wants his side to seal a victory on Tuesday, but is aware of the threat possessed by the Croatian outfit.
"Every day and every week is important. The most important thing now is Dinamo Zagreb," Guardiola said, as quoted by Goal.
"You'd normally think Arsenal would win in Zagreb, but then you watch the game and you see straight away why Dinamo won. They are very organised, very aggressive. They have very technical players and we need to approach the game with great seriousness.
"They played well in defence, with their players showing discipline by maintaining their shape. Forty-five games without losing... this must be a really strong squad - it won't be easy. It's a great opportunity to bring us into a good position for the game against Arsenal. You have to win your home games to get ahead," he added.
Meanwhile, Philipp Lahm has revealed that he was surprised after Arsenal lost to Dinamo and has echoed his manager's comments regarding their defensive abilities.
"Dinamo are very comfortable at home. They have a good group of fans, they're difficult to defeat. The defeat of Arsenal in Zagreb really surprised me. At first I thought it was a mistake!" Lahm explained.
"Dinamo will play extremely defensively, the defensive wall will be stronger than when you play a typical game. Dinamo will try to play on the counterattack. I have a lot of confidence in my team. Our development is good, we're getting a little better every game," he stressed.