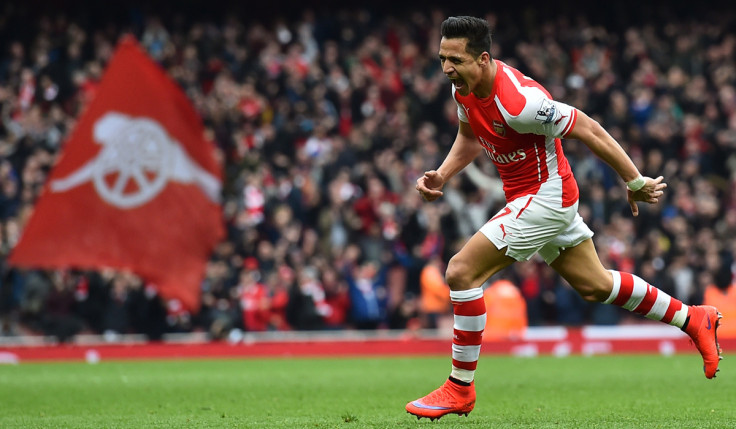 Who are the real Arsenal? Are they the team that beat Liverpool 4-1 on 4 April, that triumphed at Old Trafford in the FA Cup quarter-final and defeated Manchester City at the Etihad, or are they the team that started the 2014-15 season and withered in the Champions League?
Given Arsenal are the league's form team with six wins in their last six matches and now sit second thanks to Crystal Palace's win over last season's champions City, the upward trajectory is clear and the cause for optimism just. However, as I have said many times before in these blogs, Arsenal always have the ability to slip back into old habits.
Last season, Arsenal began strongly – spurred on by Aaron Ramsey in the form of his life – but finished poorly, scrapping toward a routine fourth-place finish. This term, the reverse is happening: a poor start littered with draws but given hope by Alexis Sanchez has given way to a team that look like title contenders.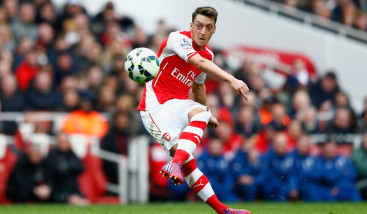 With a team in place that could challenge likely title-winners Chelsea next season, the impetus for manager Arsene Wenger should be to maintain this form and pursue the champions-elect to the very end. Then comes the small matter of holding everything together over the summer and improving where need be.
Speculation that Santi Cazorla may depart the Emirates circled in the earlier parts of the season and his recent great form won't be putting anybody off chasing his signature come June. He would be sorely missed but it appears the biggest looming transfer story for Arsenal is the departure of Theo Walcott.
Would he be missed? That's a topic to be explored in another blog but he certainly wouldn't leave the biggest hole in the squad if he did. It says it all that Arsenal are in the position to be able to sell a player like Theo Walcott and not feel like they're taking a step backwards.
Make it through the summer with the squad more or less intact and with new additions bolstering our defensive options (left-back needs a look at despite Nacho Monreal's good form) and we will be among the favourites to win the league in 2015-16.
What Arsenal need more than anything though is consistency, and not the kind that has regularly seen the side crash out of the Champions League in the last 16 or finish fourth with an end-of-season scrap.
No, Arsenal need season-long consistency, the kind where lapses in form don't have the potential to derail everything, where confidence is built and most importantly, where legacies are made.