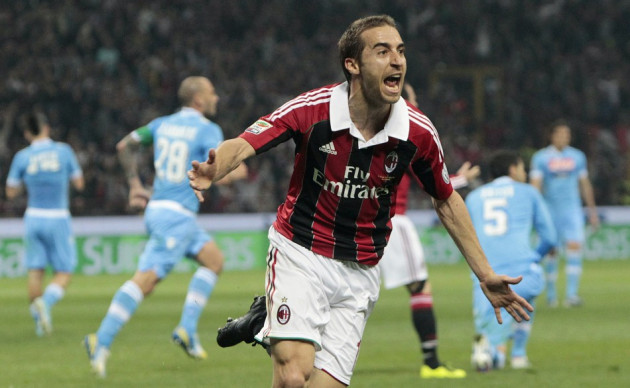 Mathieu Flamini hopes that he will be able to help Arsenal finally end their barren run by winning a major trophy this season after completing his move back to north London.
The 29 year old spent four years with the Gunners from 2004 to 2008 and came close to winning the biggest prize of them all when Arsenal were defeated 2-1 by Barcelona in the Champions League final.
Arsenal were also competing for the Premier League title during Flamini's spell at the club but they have since struggled to make it to the latter stages of major competitions and have not won a trophy since the FA Cup triumph in 2005.
The versatile midfielder impressed during his time at AC Milan and is now hoping he can help Arsenal return to their halcyon days.
"It feels good to be back home," Flamini told the official Arsenal website. "I have some unfinished business with Arsenal so it's a great feeling to be back. Once you're a Gunner, you're always a Gunner.
"Unfinished business because we had the opportunity a few times when I was there to win trophies and we didn't. I'm thinking about the Champions League final, the 2007/08 season when we were in the running for the first place and we didn't close it."
Flamini will have an instant opportunity to make an impact when Arsenal face bitter rivals Tottenham Hotspur at the Emirates on Saturday in what marks a huge occasions for both sets of supporters.
"I feel good, I have been training for three weeks with the fitness coach, Tony Colbert. So I feel ready to start competing for Arsenal, especially on Sunday - it's going to be a big game," added Flamini.
"It's a derby, everyone knows how important it is. We have to win it and we have to be ready for it."