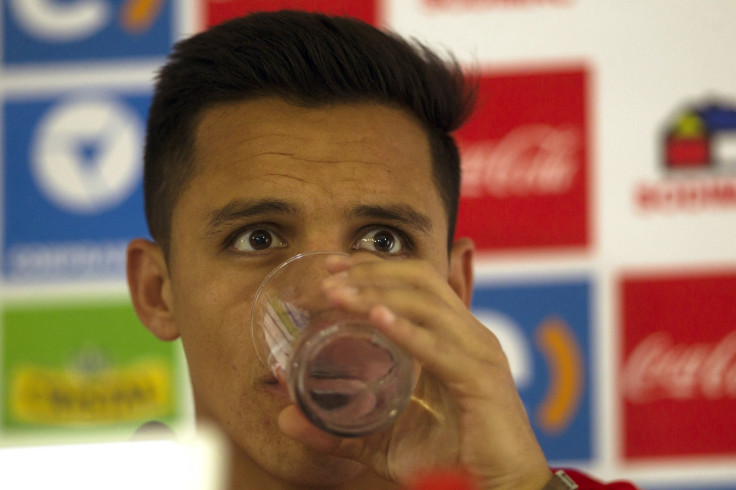 Arsenal star Alexis Sanchez has dismissed suggestions he and a Chile teammate had to be pulled apart in a dressing room bust-up, insisting the two merely had an "exchange of opinions".
Hamburg midfielder Marcelo Diaz, Chile's designated set-piece taker, was reportedly annoyed with the Gunners forward when he demanded to take a free kick in 7 June's friendly against El Salvador.
Chilean newspaper El Mercurio cited an eye witness who described the two almost coming to blows after Diaz called his teammate greedy, forcing captain Gary Medel and others to separate the pair.
Sanchez, 26, has since admitted words were exchanged but rubbished talk of a physical coming together between the two.
"We're all good," Sanchez said at a media conference on Monday.
"It was an exchange of opinions, like [the media] loves, it's normal. Everything's sorted, there's no fight and we are all calm, they're things that happen in a match."
Chile are hosts of this year's Copa America and begin their campaign on 11 June against Ecuador. La Roja have finished runners-up in the tournament four times but never won it.
Sanchez, who has made 80 appearances for his country since making his senior debut in 2006, is hoping home advantage plays a pivotal role in Chile's quest for a first success.
"We support the fans on the field. [Together], we play as 12 people," Sanchez said.
"Being at home, we have so much help, since players have the support of the fans. We are calm and eager to achieve something important to our country and give joy to our people.
"The Copa is a nice tournament but very difficult, and we have to be focused for every match. I want to win and we will fight for it.
"I want to enjoy the moment, be a good example and bring the Chile name to the top of football."