Nacho Monreal predicts Arsenal summer signings will lead to Premier League challenge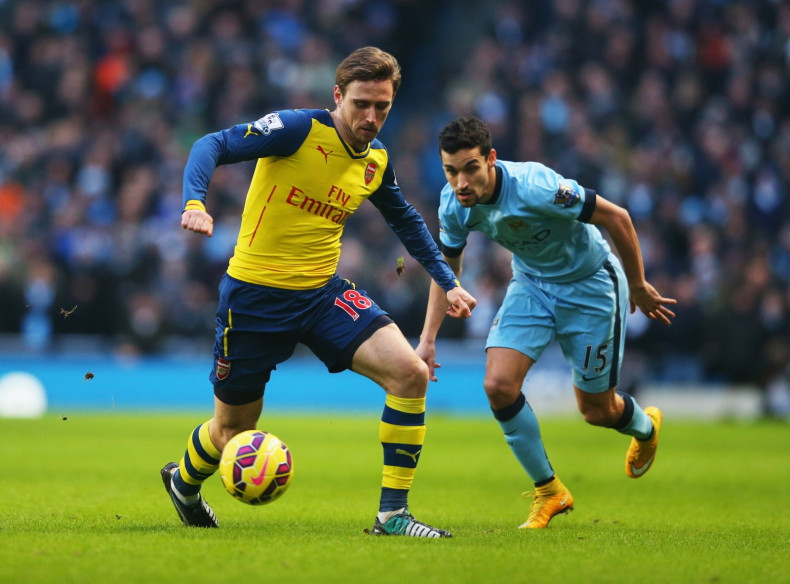 Arsenal left-back Nacho Monreal has expressed his delight over the 2014-15 season and has predicted that the club will sign new players during the transfer window "to win the Premier League" next year.
Despite a slow start to the campaign, The Gunners secured their second consecutive FA Cup and finished third in the league, behind Chelsea and Manchester City.
The Spain international believes Arsenal should be "happy" for the achievements but hopes the club will improve even further next season.
"I imagine the club will sign new players but at the moment we are a good group and it will help us for the next season. If everyone gives 100% next season, we will have opportunities to win the Premier League. Obviously it will be difficult because there are so many good teams in the league but we will fight for it," Monreal said to the club website.
"We have to be happy with the team because in January or February we didn't have a chance to win the league as we were so far away from Chelsea. Finishing third and [winning] a trophy means it is a good season."
The Spaniard has also enjoyed his best season at the Emirates Stadium since his arrival from Malaga in January 2013, becoming the first-choice left-back ahead of Kieran Gibbs in Wenger's line-up.
"Personally, I have played a lot of games, a lot of minutes and I'm very happy about that. It's important to play as many games as you can because you are more fit, you are more confident and you believe more in yourself. The boss gave me the chance to play a lot of games this season and I think I did well in most of them," he said.
"Before I played for Arsenal, I played for two different clubs, seven seasons in total, and at a good level. This season has probably been one of my best. Maybe not the best but one of the best. I'm very happy about that and I would like to continue it and keep going next season."
Furthermore, Monreal was key in the FA Cup victory, scoring a goal against Manchester United in the quarter-final and playing a crucial part in Theo Walcott's opening strike against Aston Villa in the final.
"One of my favourite moments was scoring against Manchester United. I remember the game because I scored a goal, we won at a really difficult ground, so it was the best [individual] moment that I had."