Arsene Wenger has heaped praise on German youngster Serge Gnabry, with the starlet continuing to shine for the youth team and breaking into the first team on a few occasions this season.
Gnarby got his first mention for the Gunners as they defeated Coventry 6-1 in the Capital One Cup, and his performances against Norwich and Schalke have been seen as promising as well.
And Wenger has been delighted with how the 17 year old made the step up to the big stage for Arsenal, saying the youngster has the beginnings of what could be a prosperous career for the club.
"He's 17 years old and has a lot of talent," Wenger told the Arsenal website. "Like all 17-year-olds it's a bit too easy at that stage, but the talent and personality are there.
"With the rest he just has to learn his job - that at this level you have to master all the aspects of the game, of being a football player, but you see that he has the talent to make a good career."
Gnabry was purchased by Arsenal in 2010 for £100,000 from VfB Stuttgart, and when he turned 16 he made the move to the Emirates in 2011.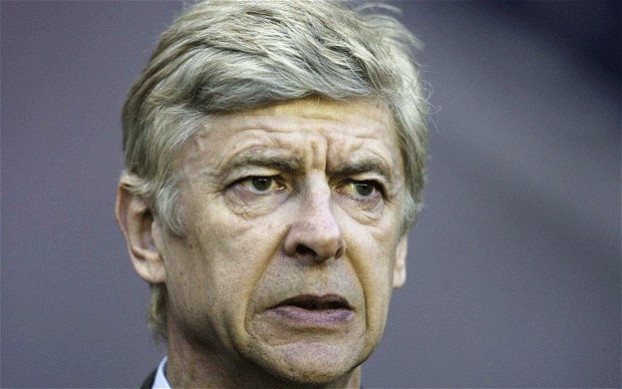 His performances for the Germany under 17 side have been impressive, and as a result the teen has been touted as a possible replacement for Theo Walcott, should the winger not be able to come to an agreement with Arsenal over a new deal.
Walcott's disagreements over a new contract with the club are believed to relate to both the wage on offer, around £75,000 a week, and what position he'll be played in, with the England international wanting to try more of a striking role.
With six goals in eight games for the Arsenal under 18s last season, and six appearances for the reserves, Gnabry is certainly on track to give Walcott a run for his money in the wing position, and his versatility in being able to play up front as well is also an asset for Wenger.
Wenger said yesterday at Arsenal's AGM that he wants to use players from the Arsenal youth team as a priority over new signings, in order to create a squad capable of challenging for trophies in the long term as well as straight away.
And his glowing reference for Gnabry suggests the youngster is one of the players he is referring to as part of his future plan for the side.