Bayern Munich are guaranteed to consider Arsenal midfielder Granit Xhaka when they begin their search for Xabi Alonso's replacement, according to former manager Ottmar Hitzfeld.
The Spanish midfielder announced his retirement from professional football earlier this month and his departure will leave a massive void in the Bundesliga outfits midfield. There are few players who can match the stability provided by Alonso in midfield and match his ability to turn defence into attack with a single pass.
Xhaka has been credited with having similar abilities and range of passing that was displayed by the World Cup winner during his career and his former Switzerland national team coach feels the Bavaian giants could make a move for him.
The 24-year-old moved to Arsenal from Borussia Monchengladbach in a reported £35m ($42.7m) deal last summer and is contracted to the club until the summer of 2021. After initially struggling to nail down a regular place, he is now a regular member of the starting XI and it is unlikely that the Gunners will allow him to leave after just one season.
"Bayern surely has Xhaka on its radar," Hitzfeld told Switzerland's German-language publication Blick.
"Xhaka is always talked about at top clubs and he still has potential to develop," the former Bayern manager added.
The Switzerland international also admitted recently that it took him a while to adapt to his new surroundings and is unlikely to abandon his journey in Premier League – which he described as a childhood dream – after just one season.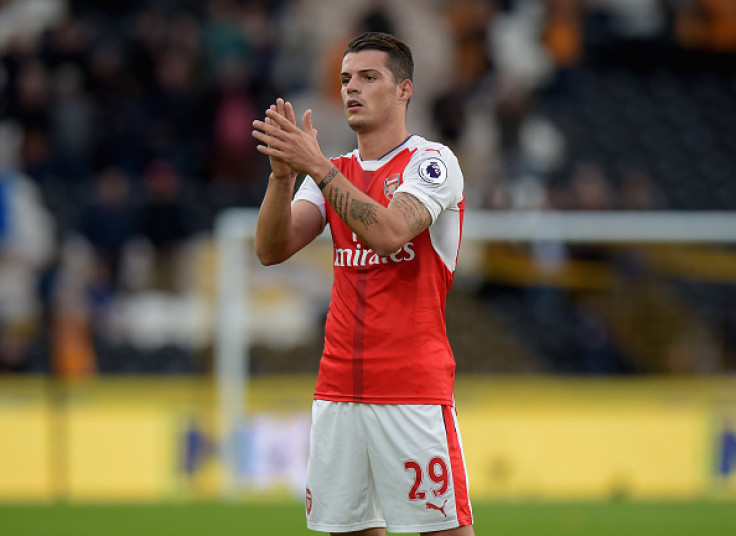 "At the start I needed to show patience. But I've integrated myself better and better in training and in matches. I feel very good here, which is more important. The last three games haven't been so good, but in general, I can be satisfied," Xhaka said recently, as quoted by the London Evening Standard.