Arsene Wenger is confident Granit Xhaka will be a regular member of the Arsenal starting XI sooner rather than later. The midfielder joined the Gunners from Borussia Monchengladbach this summer as the French manager looked to add more steel to the midfield.
The 23-year-old played a part in Arsenal's first three Premier League games of the season, but was an unused substitute against Southampton, while playing just 19 minutes of their Champions League draw against Paris Saint-Germain. Francis Coquelin was preferred over the Switzerland international as Santi Cazorla's partner, which drew some questions about the midfielder's ability to adapt to the pace and intensity of the English top-flight.
Wenger admits that he will take time to adapt to the English league but has made it clear that his absence in the starting XI is not due to his lack of quality. The French manager is confident that Xhaka will impose himself on the Premier League this season and revealed that despite the midfielder preferring to play from a deep lying midfielder's role, he could be utilised as a box-to-box midfielder similar to the role played by Aaron Ramsey.
"It's not about his quality at the moment, he adapts to the pace of the English game and for me it's about pairs as well who work together," Wenger said ahead of Arsenal's clash against Hull City, as quoted on the club's official site.
"You know, Coquelin and Cazorla have worked well together but [Xhaka] will play games and every week he is stronger and better. I think he will have a huge impact as a player.
"He can of course [impose himself], he has the stature, the power, he has the strength. What we want is for him to use that in a very efficient way.
"I personally prefer him as a box-to-box player because he has the engine, the power and he has the long pass. He likes to come deep and distribute the game. I think as well he has the engine to have an impact with his runs," the French coach explained.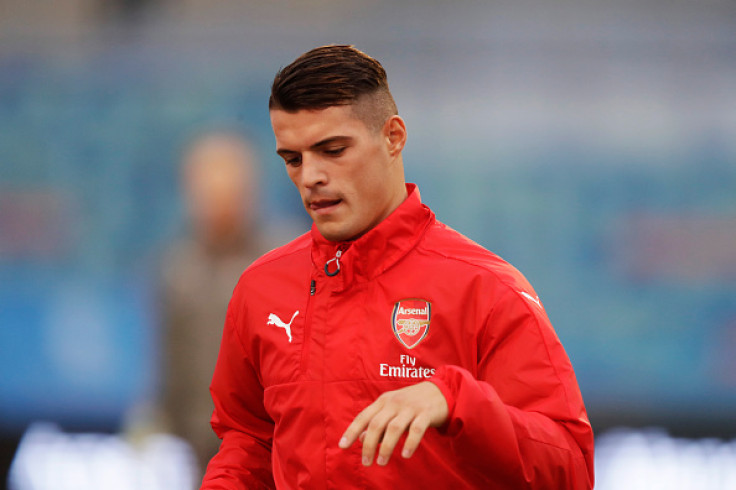 "It's [early], you know. He arrived, we are in September and we started in August, so it is one month. Many players, it took them some time to get into the team. He will do that without any problem."
Arsenal travel to the KC Stadium on Saturday to take on Hull City, who are level on points with the Gunners. Xhaka could return to the starting XI and take his place alongside Cazorla, while Olivier Giroud could also make his first start of the season having played just 40 minutes thus far this season in the league.