Former Tottenham manager Harry Redknapp believes that Arsenal may struggle to finish in the top four this season after failing to find adequate replacements for the players they have sold in recent seasons.
Arsenal were second best for the vast majority of the 2-1 loss to Manchester United at the weekend, as former striker Robin van Persie made them pay for their mistakes, while Jack WIlshere saw red in just his second game back after 17 months on the sidelines.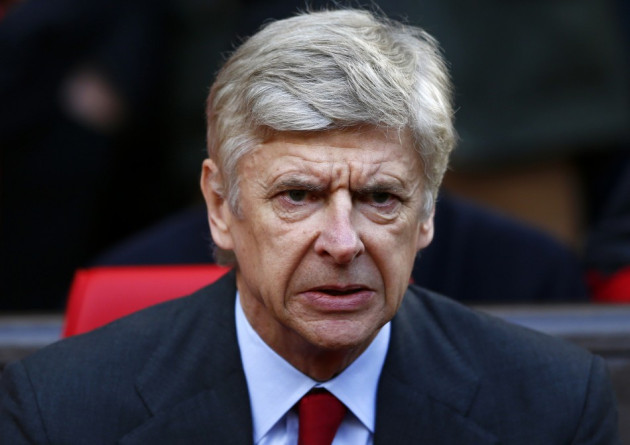 Gunners boss Arsene Wenger was critical of his sides performance at Old Trafford and Redknapp believes that his former north London rival will struggle to get his side into the Champions League places this season.
When asked how far away Arsenal are from being title contenders, Redknapp said: "A million miles away to be honest. I reckon they're going to struggle to finish top four with the squad they have got now.
"How many points did Van Persie's goals earn them last season? An absolute bucketload and you can see how much they're missing him.
"They've got no cutting edge up front and we've seen over this last couple of weeks that Arsenal's squad simply isn't deep enough to give them a chance of challenging for the top honours.
"I can see them winning the League Cup, and, if I was Arsene, I'd actually make that a priority because at least it would take the monkey off his back about not winning any silverware," added Redknapp, who was speaking to The Sun.
"I know that sounds a bit extreme, but I genuinely believe that is where Arsenal find themselves at the moment."
Redknapp also believes that Arsenal have failed to find adequate replacements for the top class players that have left the Emirates in recent seasons.
"You fear for poor old Arsene Wenger because he has lost so many top players," stated Redknapp. "You lose the likes of Cesc Fabregas, Robin van Persie and Samir Nasri and it's going to hurt like hell, and Arsene must have feared Van Persie would cause him pain.
"Arsene has tried hard to paper over the cracks, but the only player he has brought in that you could mention in the same breath as the ones he has lost is Santi Cazorla.
"They're nine points behind United already, and the gap is going to get a lot bigger before the season is over."
Arsenal are currently in sixth place, two points behind Tottenham, and Redknapp believes that they will struggle to compete with the likes of Manchester United, Chelsea and Manchester City., whilst also adding that Wenger would have taken no positives away from the trip to Old Trafford.
"They were completely outplayed and the shortcomings they've got in the squad were there for all to see," came the damning verdict from Redknapp.
"I take no pleasure in saying it, but Arsenal don't have a chance of competing with United, City and Chelsea over the course of a season.
"I just can't see them scoring enough goals against the top teams, and let's face it, the left-back, Santos, simply isn't good enough."