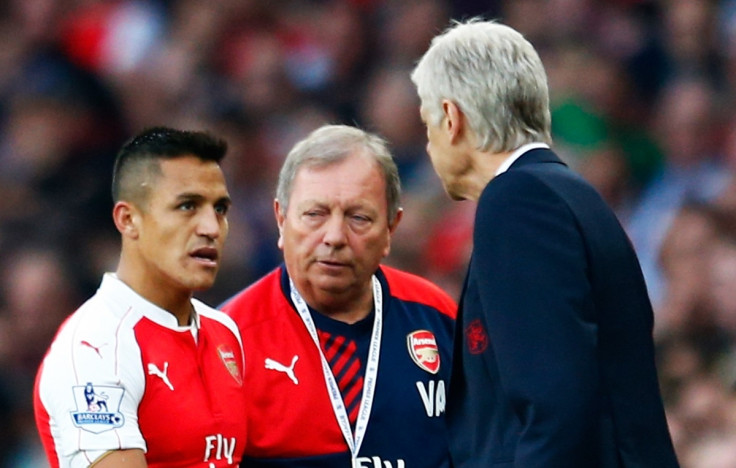 Former Liverpool defender Jamie Carragher believes that Arsenal's can seize on the deficiencies of teams around them and win the Premier League this season, as the Gunners have crashed out of Europe following a 5-1 drubbing by Bayern Munich. Carragher says that as the north London club are out of the European league cup, they should use the decrease in fixtures to rest key players and launch their first title charge in over a decade.
The Gunners take on Tottenham Hotspur in the Premier League on Sunday, 8 November. A win here will keep them in striking distance of Manchester City, who are top of the league on goal difference. Their last five league fixtures have all ended in a win, including a 3-0 humiliation of Manchester United at the Emirates.
However, Arsene Wenger will be worried by the lack of players he can form a team with, as 10 players are currently out due to injury. The manager will be desperate to get a positive result against Tottenham and lead his team to the international break, with the likes of Hector Bellerin, Aaron Ramsey, Alex Oxlade-Chamberlain all expected to return to action after a two-week hiatus.
Carragher argues that Chelsea's troubles and United's failure to score goals have given the Gunners a clean route to the title, which they cannot let slip this season. City may have a fixture pile-up in the second half of the season, with injuries to Sergio Agüero not boding well for their chances in the competition.
"This is the best chance Arsenal have had to win the title since 2004, up there with 2007-08 when they crumbled at Birmingham and William Gallas sulked on the pitch. All their rivals have issues or distractions and this is why Wenger has to capitalise," Carragher said in his column with the Daily Mail.
"I don't think Arsenal are the best team in the Barclays Premier League. I don't think they have the best squad, either. Both those accolades go to Manchester City, who are rightly favourites because of Chelsea's demise. But they are not certainties for first place.
"City, for all their talents, will have days again such as their 4-1 loss at Tottenham or the slip-up at home to West Ham. And Sergio Aguero's injury record is a huge concern as he is arguably the one truly world-class player in the Premier League. Not only that, they are most likely to find themselves having a fixture pile-up in the second half of the campaign," he added.