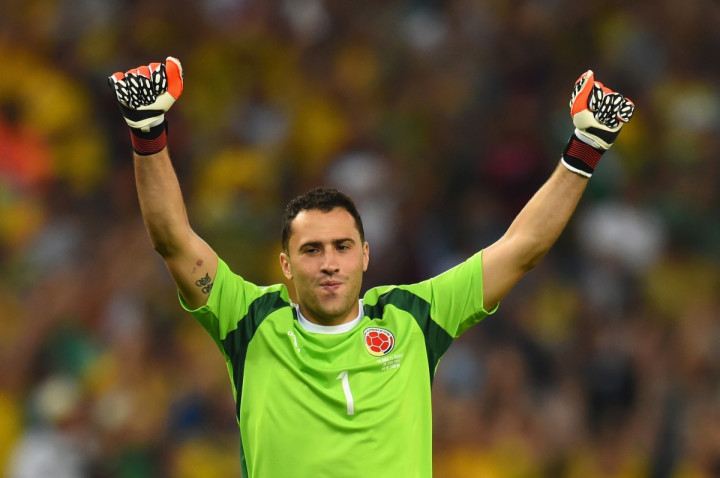 David Ospina is set to miss Arsenal's trip to Anderlecht due to injury, according to the Daily Mirror, leaving Arsenal with no option other than calling upon third choice keeper Emiliano Martinez.
Wojciech Szczesny is also out owing to a suspension he received against Galatasaray.
The Gunners have been hit by a series of injuries to key players with Mesut Ozil, Laurent Koscielny, Mathieu Debuchy and Olivier Giroud all out for a considerable period of time. However, Mikel Arteta, Aaron Ramsey and Theo Walcott are nearing full fitness and should be available as the month progresses.
The injuries have had a damning effect on Arsenal's season, with the Gunners securing only 11 points from their first eight games in the Premier League.
Their Champions League campaign also started off on a low, losing 2-0 to Borussia Dortmund in their opening game.
However, a 4-1 win over Galatasaray kept their European hopes alive and a good performance in Belgium will go a long way in securing their 14th straight entry into the knockout stages under Arsene Wenger.
Arsenal's situation at the back is a major headache for Wenger, who is currently without any backup for Per Mertesacker.
Isaac Hayden, who was called into the first team to act as cover, picked up a slight knock on Friday and is a concern for the trip to Belgium.
Chambers is back from a one-game suspension he received in the Premier League and is likely to start alongside Mertesacker with Koscileny still suffering from an Achilles problem.
This is a must win game for the Gunners, who need to catch Dortmund in the race for the top spot to give themselves a chance of qualifying for the quarter-finals of the tournament.
The Gunners have failed to make it out of the first knockout stage in the last two years, having come second in the group on both occasions and were consequently knocked out by Bayern Munich.
An identical result here is likely to lead to a similar fate, which should see the Gunners miss out on European glory yet again and also drop out of Pot 1 seeding in Europe, with the UEFA set to revamp their points system from the next season.