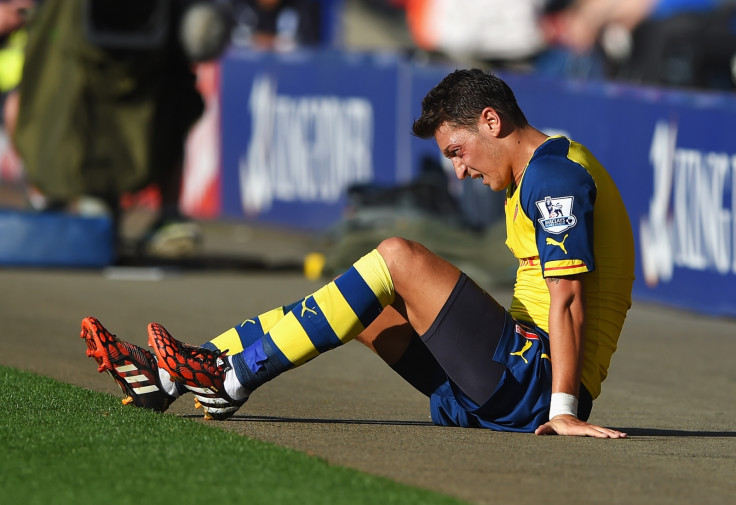 Arsenal record signing Mesut Ozil is eager to return to training "as soon as possible" after missing the last 10 weeks of the campaign due to a knee injury.
After an inconsistent debut campaign at the Emirates Stadium following his £42m move from Real Madrid, the German international was expected to become the leader of the team during the current season.
But a partial ligament tear suffered earlier in the season following the defeat at Chelsea in October, has seen him missing the last nine Premier League games, and as well four Champions League matches.
Recent reports claimed that the 26-year-old is expected to return to action early next year. Ozil has now claimed he is working hard to shorten the process.
"I'm working every day to get myself fit and I'm on the right path now. It won't be too much longer before I'm back on the pitch. I hope to be back training with the whole team again as soon as possible," the Arsenal playmaker said to the club's official website.
"After a time, you really miss playing football. You miss the ball and just want to play. When you watch the games and think that you could have been playing, and playing well, it makes you miss it. But that's the way things are."
The Gunners have had an struggling start to the campaign without the German, and are sixth in the Premier League table, already 13 points behind leaders Chelsea.
Ozil is confident that as soon as the number of injured start return to action they will manage to climb up the table.
"When you watch the games, we've dominated a lot of them but have conceded unnecessary goals. That can't happen, because in the Premier League, every team is capable of beating one another."
"We have to get our points by playing the game our way... I'm convinced that we will finish the season near the top of the table."